What do you do when you think you lost it?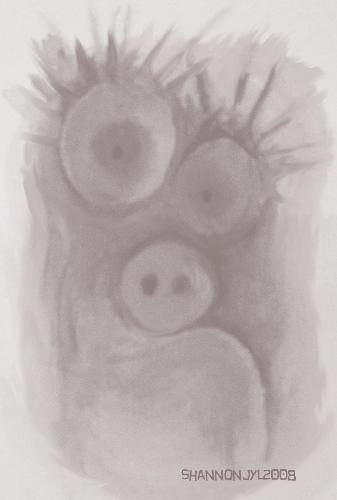 Canada
June 15, 2008 9:36pm CST
I lost my drive, my ability to look at a blank canvas and feel anything. I need help to get it back. Can anyone share with me and other mylot readers some tools you use to get motivated. I would really appreciate and help at all. My methods are not working and I do not want to slip into a depression.
7 responses

• Philippines
3 Jul 08
hello shannonjyl! i am on a same kind of rut and i know it only builds the pressure on creating an artwork... i know it might sound stupid but i have a blank canvas which i have set up more than 2 years ago...it is still blank and it's beginning to get some mildew...a sign that it's been blank for such a long time. I don't really know how to get over my situation and I am glad that those who had posted their opinions ahead of me seem to have effective solutions and I will try to do all of them just to get my mojo back!

• Canada
3 Jul 08
Funny thing about "mojo". I am begining to doubt that anything I have every completed was a piece of crap. Therefore anything I will ever produce will be crap. But..the other side of my brain understands my art is a quest that will end the day I die. Thank you for sharing your own struggles and I wish you mush mojo today and in the future. I reread the "artist way" on the weekend and feel I am heading in the right direction. Your comment is really appreciated!

• United States
18 Jun 08
Well what motovates me most of the time is dreams. Sure we all lose it from time to time but think about it, did we really lose the ability to see or feel anything on a blank canvas? or is it we are just imagining it? i think bout this when ever my mind poops out on me and i take a break go out to a nice grassy park and relax. go by your self and just relax feel calm and maybe something 'll come on to ya! =)

• Canada
19 Jun 08
HI lucasio, you response is very "matrix". thank you. I tried to just draw or take pics for a bit but I even found that too difficult. So , I have been cutting up old photo and art magazines for days. Any image that grabs my fancy I have been clipping out and putting in a nice folder. I really feel this is helping. Seeing other's master pieces and images is stirring something inside of me. I hope its a puppy!jk Thank you friend for taking the time to leave a nice comment. Take care.

• United States
16 Jun 08
music helps.that can be inspiring. sometimes if i'm really blocked for ideas,i'll just go outside at look at nature.patterns in the leaves, textures..even up in the clouds.


• United States
18 Jun 08
you're welcome:) don't worry,it'll come back,it always does. sometimes you just get a dry spell.

• Canada
17 Jun 08
Hi scarlet. I did take my mps player out with me for a little walk .Only to be frustrated at the same old songs I have yet to update. I think it has been two years since I added anything new to it. The clouds were dark and spooky and that made me feel exhilerated a bit. I tries to do a few drawings only to be sad at the horrible scribbles. I am going to take my camera out with me for tomorrows walk. I hope I will get a better outcome. Thank you scarlet for always being so very kind to me. You are a very special person.


• United States
16 Jun 08
1. work out in the gym or if you have your own workout dvd, tapes, or tv program. 2. meditate 3. yoga and pilates 4. pray...Holy Spirit can lift you up.. 5. take amino acid vitamins. and other vitamins. 6. take a short vacation and do something else..to rejuvenate... 7. find a support group and talk with others. friends, church, neighbors, pets. 8. go for a walk and breathe fresh air. 9. get a change of environment...go to a mall, movie, coffee shop, cafe, school, etc, for a couple of hours. 10. keep busy...

• Canada
16 Jun 08
Hi fifileigh. You have a very nice start colour! You dont see too many of those around. (just teasing). All of your ideas are great and I do some of those items on your list everyday. Keeping busy is something that I always feel I am. I think I need to slow it down a little and let things slide for awhile. That in itself is a little vacation. I did have a bath and got dressed today..That is a excellent start for me! Thank you for taking the time to stop by and leaving a very wise response. Have a great afternnon and I really appreciate your comment.

• China
16 Jun 08
When i lost, i first try my best to gather my attention, if it doesn't work. I'd stop my work at hand and have a water break, listen to music or just close my eyes to let all the thoughts go out of my brain. I won't start work until i've refreshed, cause it will be a waste of time if i do things absent-mindedly. **Enjoy life~~**

• Canada
17 Jun 08
HI lynettebc, I think my problem is I spend too much time with my eyes closed waiting for my mind to feel refreshed and not so absent. I think it is time for me to open them up a little more. Maybe I do need more joy in my life. Painting was joy for me so zI guess I need to find other pleasurable things. Thank you for taking your time to comment and give me some great ideas to think about!

• United States
16 Jun 08
I try being a jack of many trades. When I think I've lost one thing, I try to leave for a while. Like, right now I'm in a drawing slump. So I'm writing now almost non-stop. Tomorrow, I'm going to be trying the art groove again. I'm hoping I'm going to be able to really get at it. Or make a random scribble or a few shapes and then try making things from it. I once ended up with an entire person from a circle. Or you can try using a reference. And then try painting what you feel. Like the person above me said. Hope I could help a fellow artist!

• Canada
16 Jun 08
Your comments really do help me. I am taking your advice and trying to get something down on paper. Even if it is crap I will still know that I tried. I will scan what I get done tonight and post it tomorrow on mylot. I really do respect and value you taking the time to respond to me beckyann. Let me know how your efforts in trying to "get in the groove" again, work out tomorrow!

• United States
16 Jun 08
I am usually motivated by current events, and find what really pisses me off. Or rather than going for conceptual ideas, why don't you try something like painting a photograph that you love, or just something abstract that doesn't make any sense? Or even something simple like flowers. Maybe just take a break from feeling your artwork, and just paint randomness.

• Canada
16 Jun 08
Thanks dorkello, I wote a list down about the things troubling me hoping that would "free" them. my list was sad and I came to the conclusion to give myself a break and stop putting so much preasure on myself. My husband has been out of town for a few weeks and I just am not coping well. Tonight after the kids are settled I will try to express myself with some paper and a new sharpie I picked up at the dollar store ( I hope it is not all dried out) I really appreciate your response and your time. It makes me feel not so alone in the big world.