How much do you need each day to earn payout this month?

United States
June 18, 2008 2:13pm CST
I just calculated it and I need about 39 cents each day, or about $4.21 to make payout. I don't think it'll be too much of a problem, although my daughter's finished school now and will want to use my internet connection.

So where do you stand at this point in time? Do you think you can make it?

9 responses

• United States
19 Jun 08
Most times I make payout within the first week of the month, unless my daughter wants to use my computer. And she often does use it for schoolwork, educational programs and online kid's games. Recently, I switched from posting lots of my own discussions to responding to other member's posts. It's so much fun. There's no follow up required and I can post about 100 quality responses (2 paragraphs or more) daily with no problem. I do most of my posting after midnight when everyone is in bed and early morning before my daughter wakes up. Thanks for the fun chat. Good luck on your posting. I'm sure you'll make it. Be well. Have a bright and beautiful week!

• United States
19 Jun 08
You make payout in the first week?
WOW!
I'm not creating as many discussions--it's too hard to create new ideas! I'm enjoying responding to a select group of friends (I went and turned my notifications on--I'd forgotten how) and I've got a ton of people to respond to! I'm basically alone, so I'll post in the morning (6:30 to 8:00 am) and then try to spend the day online, unless something important comes up. I also try to spend some time in the evening, but I've got to be careful or I'll be up all night!

Thanks for responding and I enjoyed our chat too! I just accepted you as a friend and hope to see you around! Have a fantastic week full of sunny days!


• United States
19 Jun 08
Thank you for accepting my friend request. I turned on email notifications so that I will know whenever you post a discussion. Like you, I'm pretty much just responding to other member discussions. It's too much work to start discussions. Most times, I start less than five or ten discussions daily and that takes lots of work to keep them updated. This way, I can just find some friend discussions, post some nice comments, enjoy the chat and carry on! I am enjoying this way better! Be well. Can't wait to see your future discussion. Have a bright and beautiful week.

• United States
25 Jun 08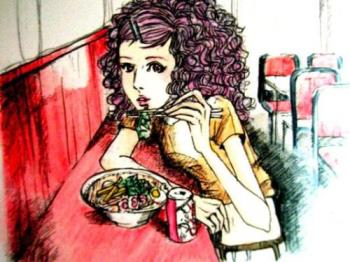 Can't wait to see your future discussion. They (3) were removed and my earnings reduced about 2 or 3 days ago, but I just made it based on yesterday's posts (I was 7 cents shy and now I'm 42 cents in the black). I REALLY have to mind my P's & Q's--so no new discussions for me for quite some time!

• India
18 Jun 08
lol its good to see people aiming to do something to earn so much in one day. i just enjoy my posting and try ot be in as much discussions as possible, without thinking of the payout i am gonna get for the day. but still to tell you i earned my higehest pay of 42 cents in one day, when i posted about 12 -15 responses and 6 - 8 comments and started 4 - 5 discussions. i had also got one best response that day. so if you can keep up the tempo of your posting then nothing is impossible. good luck with your aim.

• United States
19 Jun 08
Thank you! I managed to snag a Best Response the other day...I got a warm and fuzzy feeling inside. They like me, they really like me! You're doing quite well yourself...to start 4 to 5 discussions a day? I used to do that, but it's getting harder and harder to find new and catchy subjects to open with! Do you respond within a response? For example, within this discussion, let's say I responded to Suzie's comments, and you could then respond back to either Suzie or myself. Another myLotter said that was a way to earn a bit more money, but I always forget to go through and respond (unless it's a really funny conversation going on). I also usually end up late to the table and miss all the fun! Thanks for responding and welcome to myLot! You'll find lot's of great people here!

• India
19 Jun 08
yes i tend to respond more to the comments i receive on my responses rather than i responding to new discussions every time. that's why my posts count is still so less. i have atleast 4 to 5 comments and responses to each of the discussions (which were successful) in which i take part. I am making new friends everyday and i respond to their newly made discussions but i don't generally get back the same response. but i still love to discuss.

• United States
19 Jun 08
I have never made payout here. I don't spend a lot of time here, though. I log-in maybe once or twice a week and see what my friends have posted, and if I feel like I have anything to add, then I do. I am not here for the money, though, so I am not too worried about how much I make. I just like hanging out here.

• United States
19 Jun 08
Right now, this has become a bit of an obsession; I suppose if I could find a job I'd spend less time here, but sadly, this is the only money I'm earning any more! I also enjoy hanging out, but I have so many emails that I'm responding to discussions from a week ago. Enjoy it--this is a really cool place to be!

• United States
18 Jun 08
SB, I am setting pretty good I need less than 2 dollars and that can be made pretty quickly if I mind my p's and q's here.

• United States
19 Jun 08
Awesome! I can't believe I made 79 cents yesterday (the most I made in a while), but I'm determined to do it!

Barring anything serious going wrong (no power, no internet), it shouldn't be too much of a problem. I lack confidence in myself, so that's why I came to my myLot friends--they're always great for encouragement!

You're going to make payout and will definitely be getting more! Congratulations!


• Trinidad And Tobago
18 Jun 08
Well at this rate I'd need quite a bit to make payout. I haven't been as active on myLot lately but I am 100% sure I will make it to ten at least. I was hoping to make it to 15 to be honest but it doesn't seem to be possible at this rate for me this month.

• United States
19 Jun 08
It seems that as I've been plugging along, and posting more quality posts, I'm making more money. I answered about 20 discussions, some with pictures this morning (to try to make up for my laziness last night) and was pleasantly surprise with what I earned for what seemed a little effort! I'm really trying to post longer responses; someone mentioned that doing that can really make a difference in what you're paid. I'm also trying to post pictures when I can, and really write a description (even if it makes no sense and no one seems to read it anyway). Good luck in making the fifteen--I should consider upping my payout, but then if I didn't make it, I'd be so disappointed in myself! Thanks for responding!


• United States
19 Jun 08
sharay, you're doing just fine! I took about 10 months before I got my second payout--but then I forgot what the website was until I got a notification and I've been here ever since! I probably spend too much time on here as it is, but myLot is so addicting! I also have a greater number of posts, so I have the ability to use the myLot code (those nifty little smileys you see in some posts), copy and paste and post pictures. I've been using most of those, but now I'm trying to post quality responses (2 to 3 paragraphs of at least three sentences). Don't ask--someone suggested it to me and I'll try that this evening. Thanks for responding! Just keep posting to as many discussions that you can and good luck in your earnings goals! I hope to see you around again soon!


• United States
19 Jun 08
Wow, you'll definitely make it! Someone recently suggested that I try posting more quality discussions consisting of two to three paragraphs. Each paragraph should be at least three sentences. You've still got 11 days to go (I'm not counting today, since it's largely over), so I'm pretty sure it won't be a problem. And pretty soon you'll hit that 500 mark and be able to cut and paste a sentence or two from the comment you're responding too. Good luck!

• United States
18 Jun 08
I think about 33 cents a day. Unfortunatly I have been averaging about 12 cents per day. :(

• United States
18 Jun 08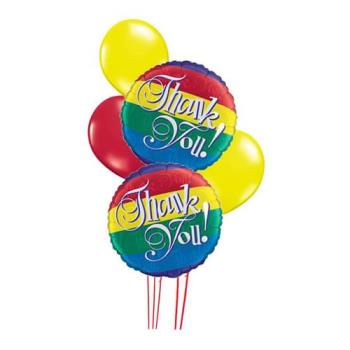 You'll learn some tricks as you go along.

Not just responding to discussions with at least 3 to 5 clear sentences, but also starting new, popular discussions (which I am
NOT
good at) helps. Eventually you'll be able to use the myLot code and add pictures. Thanks for responding!


• Philippines
18 Jun 08
Goiod question!!! Well,I am still half way to the pay out minimum. We are still in the middle of the month and I;m sure I can make it if I will spend more time in here. I was not able to reach my pay out last month and I don;t want to miss pay out this month. Good luck to us.

• United States
18 Jun 08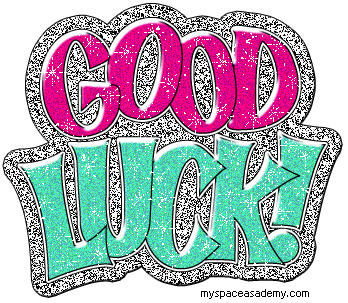 I've just got to go and keep posting with pictures and the myLot code; I'm not starting nearly as many discussions right now (all of my burning questions have been extinguished!

) as before. I earned 79 cents here yesterday; I didn't respond to all that many posts, but I did try to post pictures along with them that included a detailed explanation of the picture (whether made up or real, it helps to have a long-winded note with it!). Good luck making your goal...just keep posting and adding pictures (if you can!). Thanks for the response!