Best Martial Arts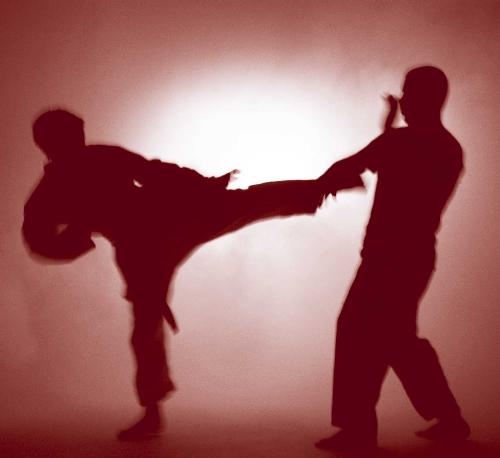 Philippines
June 19, 2008 3:42am CST
There are different views regarding the numerous styles of martial arts and each of them claim their superiority over the others. There are the standing martial arts like karate, taekwondo and more. On the other hand, there are the grappling styles that focuses more on the ground. Furthermore, there are also the mixed martial arts that predominates now even the UFC. There is also a style that claims that it is not a martial arts but a "self-defence" style helping people to really defend their lives on the street. I want to know your opinion as to what really works in a life-threatening situation. Please add your opinions in this discussion.
3 responses

• Philippines
19 Jun 08
It depends on how the martial artist execute such kind or arts... even how great a martial arts is, it will still be on the hands of its artist or the one who uses it. JEETKUNDO - "my action is the result of your action, my technique is the conclusion your technique" - Bruce Lee I do prefer this one because my uncle is the founder of this martial arts... no less than Bruce Lee himself

• Philippines
19 Jun 08
Wow, I really admire Bruce Lee. You should be proud that you have an uncle like him. Actually, I have books written by him "Bruce Lee's Fighting Method". Jeetkwondo "the way of the intercepting fist" hehe. Thanks man.

• Malta
12 Aug 08
Bruce lee Rules!! I've trained in acouple of martial arts and I've met some impressive fighters, a lot of great techniques, and some really effective styles. To say that one particular style is the best is jumping to quick conclusions. Some are better suited to competitions, and others to self defence, but the fighter's ability is a primary determining factor in ensuring victory.

• United States
26 Apr 09
I have been practicing martial arts for 20 year or so now, and I have found that each person has their own 'style'. Each major branch of oriental martial arts suit different people - I have a friend who refuses to lose weight and eventually did well with sumo - and my ex wife's long legs made her a natural in kickboxing. I have also been in a few 'life-threatening' situations and always made it out (still here). On the street (a subject I know alot about too), not fighting or conflict avoidance will save your life more than throwing down. I have used different aspects of various martial arts when needed - judo throws, jujitsu locks, and kung fu avoidance techniques - each seem to have their own place. My suggestion: learn not to get into those situations. And find an art that is more suited to you - that you feel comfortable enough using without thought. Most thugs on the street are not trained fighters, they will fight dirty and sloppy. The best thing you can do is know you're own so you can hold your own.

• Philippines
13 Mar 09
For me, the best martial art is Brazilian Jiu-Jitsu. We can observe that most of the martial arts existent today focuses on different striking styles. Most of the "real fights" that happens starts with a striking by default and can also become a life-threatening situation for you. With BJJ focusing its techniques on the ground, you make the fight in favor of you, you remove your opponent in his "comfort zone", you impose your will and dictate the outcome of the fight. It also makes you defeat the opponent without making unnecessary damage to him and to you. You imply the most damage with the minimal effort. Also, mostly of the martial arts today are biased to those who are physically gifted while BJJ is really made for opposite. BJJ is an "altered martial art". It originated from Japan as a martial art fitted to those are physically strong and was formed into a new martial art in Brazil which makes the techniques in favor of those who are weak. It uses leverage and clever manipulation of the human's anatomy instead of strength. So to sum it up, this is the best martial art and also the most fitted to common people. Happy posting my friend.