King Kong and Jaws

Malaysia
June 19, 2008 9:00am CST
Do anybody known the hits in 70's and 80's movie like King Kong and Jaws will be remade again in this decade in to be showing in cinema?
2 responses

• Omagh, Northern Ireland
19 Jun 08
After Peter Jackson's "King Kong" recently,I wouldn't expect to see another remake for a long time..With "Jaws",You never know...Somebody might think a CGI version might be feasible...

• India
19 Jun 08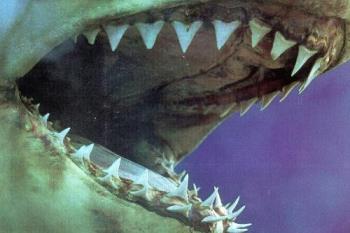 I have watched the movie "JAWS", recently only.. a couple of months back.. Its really amzing.. Infact, toward the climax, when the Jaws open its mouth, in sudden, the people around me, some of them get it shocked.. in fact we watched the movie in the night also, in our house in DVD.. And regarding the King Kong, i have watched some of the clippings only, towards the climax, theat king kong brought her to the top of the Clock and moving here and there.. yes, those sceane i have watched and also couple of other highlights. I didn't get the opportunity to watch the full movie yet.. but i have heard about the movie, that too a great movie, to watch out..