Do you celebrate this time of year?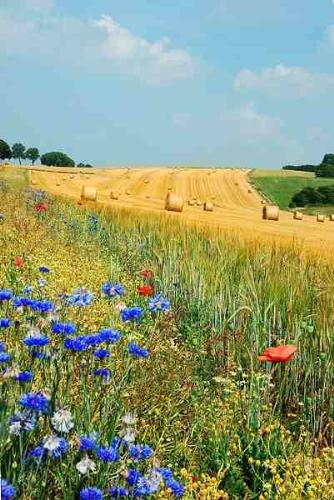 June 20, 2008 12:28pm CST
We are now half way through the calendar year. It's the summer solstice and near to Midsummer Day, sometimes known as St John's Day. Do you celebrate any of these? I like to look back on what I have achieved since the start of the year and to think of what I can still achieve before the year ends, so Midsummer for me is a time of reflection. I have a strong feeling too that there is going to be a big change in my life and that it will happen soon. I don't know if this could be Midsummer magic or it may be Midsummer madness? Do you celebrate Midsummer Day or do you think it's just another date on the calendar?
8 responses

• Indonesia
25 Jul 08
Hi paid2write, Every day is celebration here at Bali island. At Kuta beach, they light fireworks every night at 9 o'clock. At the beach.

I am lucky, lifing at the roof makes me see everything happening downs there. Happy posting!! oxox'dian

•
25 Jul 08
That must be wonderful to see every evening. I enjoyed the sight of all the fireworks in the new year celebrations.

• Canada
29 Jul 08
Greetings...even though this discussion was posted a month ago the content has a timeless quality in my mind. Perhaps it is because I always commemorate the solstice at different times of the year. The quarterly milestones are also a time of contemplation for me as well. So we are on a similar path on this one. Ritual and ceremony are an important part of my spiritual life. Feeling in harmony with Nature and All-That-Is throughout the changing seasons helps me stay focused on my soul path. Raia

•
29 Jul 08
Yes I agree Raia, being in harmony with nature is an important part of spiritual life. Thank you for sharing your thoughts on the subject.

• Canada
2 Aug 08
You are welcome...always great to chat with a like-minded other with similar views. As summer is quickly flying by it won't be long before we are celebrating the Autumn Equinox...and then the Winter...and Spring. Ah yes, life in its endless cycles! Raia

• China
21 Jun 08
I don't celebrate those days or use them to reflect myself. To me, it's just an ordinary day on the calendar. The strong sunshine just remind me of the approach of the summer solstice. I don't quite like the heat and strong sunshine in this time of summer, especially in the city where I go to university.

•
21 Jun 08
It seems that not many people celebrate but most people like the longer hours of daylight.

• China
22 Jun 08
Somehow I do. At least it gives me more time to deal with my things.

• Iraq
20 Jun 08
I will calebrate in the 9th of augest this year for my 16th year in marrige I hope u a good summer for u too dear

•
20 Jun 08
I wish you a happy anniverary in August and hope for a good summer for you too.

• Iraq
21 Jun 08
thanx my dear, and I hope all good days for u too

• Philippines
3 Aug 08
Midsummer is not celebrated locally, but summer is certainly welcomed by everyone here. There are several summer holidays however that we do celebrate like, April 9 - National Heroes Day. May 1 - Labor Day; June 12 - Independence Day. Summer holidays are happy days.

•
3 Aug 08
I hope you are enjoying your summer Jenaisle. The next official one here in the UK is the late summer holiday on August 25. After that all the children return to school and there are no more public holidays until Christmas.

• United States
21 Jun 08
Where I live this happens to be the "longest day of the year" since the sun might not actually set until close to 9:30-10:00 at night! (It starts setting sooner but it is not until then does it start to get dark!) So while we don't have any rituals or celebrations or anything, we do love to take advantage of all of the daylight and do something fun or get some work taken care of!

•
21 Jun 08
Yes the solstice is the longest day, or shortest night, of the year. Thousands of people gather at Stonehenge at dawn to see the rising sun strike the altar stone.


•
21 Jun 08
In Britain it is associated with ancient religion. People gather at Stonehenge, which was built four and a half thousand years ago. At dawn on the longest day the rising sun hits the stone at the centre of a circle of massive stones. Midsummer is also associated with fairies, as in Shakespeare's play A Midsummer Night's Dream

•
20 Jun 08
I just always think of it as being half of the year gone already...and what ive accomplished in the first six months of the year...and sadly this year it doesnt add up to very much!!Ive had to spend a lot of time looking after hubby and Mum so ive ben fairly limited .But we now have the rest of the year to look forward to...so bring it on!!

•
20 Jun 08
I do hope the rest of the year will be better for you and your family. I know someone who always complains at this time of year that half the year has gone already, whereas I am thinking I still have the summer ahead and half a year left.