How to help us for reading blogs & members discussions?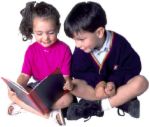 India
June 23, 2008 6:16am CST
By reading blogs and member discussions will make you the perfect working man, If any one wants to start online work or anything which is very new then go for some books or some blogs about the particular project or work, then he will gain many things which help them a lot. Online many blogs saves the people money from scammers, many of getting from people discussions like mylot helping many people getting new jobs and new works online, even you can't imagine by reading online e-books are selling in thousands of doller. so how many persons gain good things for their works by reading books, blogs, members discussions.
No responses