Do you like to eat Rice?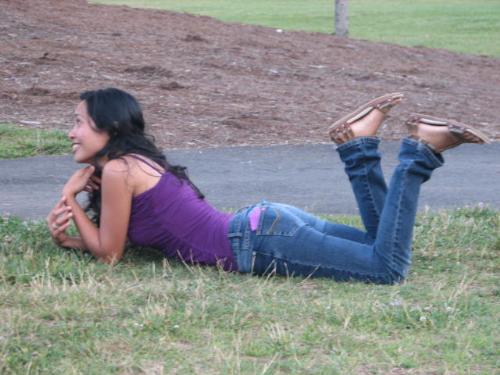 Philippines
June 23, 2008 11:33am CST
I cannot leave with out rice.I ate rice 2 to 3 times a day before but in this year it just 1 or 2 per day. if theres no rice during meal time, that meal is not exiting for me.I wanted to have rice everymeal, maybe I used to eat rice since am young.
8 responses

• Malaysia
24 Jun 08
Me too. I love to eat rice. My husband and I are both rice eaters but now we have cut down our intake of rice to only lunch time. Because too much carbs make us gain excess weight. But we still love rice.

• Malaysia
24 Jun 08
We "have" cut down & "try" to cut down, which one is it? Hahaha

But I think we're doing fine especially after we came back from a conference & we had 3 solid meals of buffet plus the teatime for a continuous 2 weeks. That was a bit too much for us as I really did gain quite a bit of weight, haha



• Philippines
24 Jun 08
I don't like to eat rice. Thinking of the present rice crisis, I'm glad I don't prefer rice meals. :-)

• India
23 Jun 08
Hi I also have rice meal atleast once in a day. Usually in my house we all have full rice meal for lunch every day. In break fast also we use rice as an ingredient. In our country rice is the major food for almost all the people.



• Philippines
24 Jun 08
I used to eat rice every meal. If not, at least for lunch and dinner. However, since I am on a diet at present, I cut down my consumption of rice. I only eat rice for breakfast now. Oh well, when I get to achieve my ideal weight, I will again include rice in my meals. Less amount of rice though...

• Malaysia
24 Jun 08
well i am an Asian eating rice is become a essential food when we eat and since the rice price is skyrocket in many country in this world. I still eating the rice two type in a day that is lunch and dinear.Withould rice to feed my mouth i feel is not complete when i eat with my other food, when i eating in lunch and dinear.