I'm waking up to reality...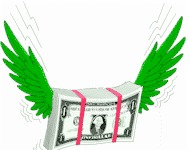 United States
June 23, 2008 3:52pm CST
as some of you know, I have been having problems with E. and H. for some time. E. said something to me yesterday that made me sit and calculate this morning...I've been making $3.50 or
LESS
each week driving H. to work. I told him about it, but now he's rethinking the situation (and he still wants to date me? What?)

But some things that E.'s been hinting about make me realize something... I'm worth less than $15 to him (the bridge toll if he took the bridge near my home + gas both ways).
OUCH!

I'm not pressuring him to take me out anywhere fancy (heck, I'm lucky if I get
ONE
date out a year!), buy me jewelry (one inexpensive (read that
CHEAP!
) set of earrings and necklace) or a new home (heck, the house he's staying in now costs him $300 a month, so you know he's not moving!). I've decided to tell him that
HE'S
not worth the $20+ to drive to see his show Friday night (he's in a band). So tell me...how much are
YOU
worth?
5 responses

• Jamaica
23 Jun 08
I don't think a value should be put on a relationship. If that person loves you and willing to go the extra mile then you can stay with him. If the person is someone who you have to keep spending your money to see him then it is best you move on because you deserve better than that. Relationship takes two individual for it to work. My boyfriend doesn't have it to give to me and I know that from the beginning. He is however someone who is caring and tried to be loving sometimes. He wasn't grown up in a loving and caring family home so he is still learning how to be. So if you are the type that think money should be put on a relationship to see if you are of value than apparently you have a decision to make. All the best.


• United States
23 Jun 08
Yes, I understand what you're saying, however, E. is the guy I've been in love with who's now making sounds (after 4 1/2 years of dating) that it might be too expensive to come see me (won't live with me); H. is the one I've been driving back and forth to work, but lately he's been abusing our friendship (oh can we go here or I gotta pick up something there) and preventing me from getting anything done on a daily basis. I'm not the one placing the value on either relationship; E. has decided I may be more trouble (read $$$) then it's worth, while H. wants to be with me but doesn't drive and thinks I should give up everything to do this one thing. Perhaps I'll give them both up and look down south...I hear the guys tend to be a LOT more polite!

• Canada
24 Jun 08
I'm confused. You've been making? $3.50/wk. Sounds like you are trying to make a profit. Did you mean you are getting that much to drive him to work? See if I remember correctly. E is the one you had more pros and less cons. H is the one you are just freinds with, right?

• United States
24 Jun 08
Well, for my time...H. takes advantage of me by taking my time away to do
HIS
stuff (and it makes it hard to find a job, because I'm barely home to check the internet or papers, or go anywhere and have the time to fill out an application or even have an interview (God forbid!) And that was per hour, not week (my bad), but I haven't made that little since I was 17 years old (minimum wage!)
OUCH
!

E. I have more pros, but this is what's been coming from him lately...I don't think I could even be considered the other woman--they usually have gifts galore showered on them, partly to shut them up! I'd have no problem going to him once a week, but since he lives with someone else and I'm not allowed to come over (now he's scared...she and I might even become friends!

), so it's all on
HIM
! I guess I'm going to go back to the toys for a while...at least THEY don't whine about gas prices or anything!


• United States
25 Jun 08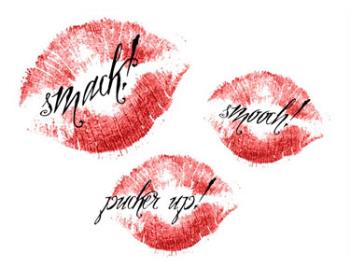 annie,Thanks luv for putting my head on right!

I'm so sick of this crap--if E. really likes to come over, then he can
STAY
over once in a while. I think I'm taking a break for now...gotta figure out what to do with my life. I'll be around, but probably not as often as before. Smoochies!

• Canada
25 Jun 08
Yep, me too. Just too busy outside to sit in front of the bot lately. But you feel free to email me whenever you need to talk, ok? Anytime. I'll make myself available to you. You deserve way better that those two are putting you through.

WAY BETTER! You have so much love to give. There is someone special just waiting for you, I know it. Someone that will be dominant, like you like, but not treat you like dirt, either.


•
23 Jun 08
Hang on a sec. Is E the band member that we are offering a residency to in our Canadian pub? If so, I sure hope that you can play the spoons or something!! Now to more normal things. I am priceless. I no longer have any money so I can buy nothing. I will go anywhere and do anything for anyone and not expect payment. I am CHEAP honey and I like it that way.

• United States
24 Jun 08
Yes, but I don't think I'll take him with me. I can try to play spoons but I really don't know--can someone work with a learning curve? I am so broke; money isn't a big deal except that when I get a few cents, I'm pretty frugal with it. I'll share what I have (ie, I bought an ice cream for an old classmate's mom on Saturday), and I've done whatever friends need from me. I guess what disappoints me the most is that I'm not WORTH E.'s money or time after all this time--if you care for someone, money shouldn't matter, right?

•
24 Jun 08
If you love and care for someone you will give them what you can including everything. My wife supports us because I am no longer able to. She does this willingly and has never once complained. My love for her is huger now than it has ever been. In a relationship the "investment" comes from being prepared to love and support your partner unconditionally whatever the future may hold - "for richer for poorer" from the wedding service springs to mind. If he does not value you then I would ask myself a. why not? and b. Is this what I want? Only you know the answer to those questions.

• United States
23 Jun 08
If you are figuring your relationship in dollar value that is probably the first sign that it isn't a very good relationship.

• United States
24 Jun 08
I know it isn't--if after 4 1/2 years he can't have me over, he's got to be hiding someONE (not someTHING). My dreams are ashes, so I'm just removing myself from this emotionally at this point Thanks for the advice!

• United States
2 Jul 08
Wow! Where the heck is he living? I don't mean the address. I mean the general state. In our area rent prices are minimum $700 and go up to $2000 plus. We have a nice little cottage style house, but it's nothing fancy. I miss cheap rent. When I moved from Alabama, I left cheap rent behind. As far as what I'm worth. Not much right now. My time is measured by the amount of extra money I can generate every month. And I wouldn't want to hazard a guess at how many actual hours I put into that. So, who knows?