Get seen at your cars, T-shirt you wear, get CASH ?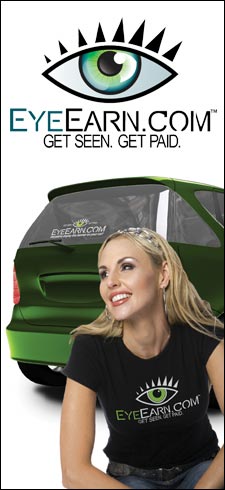 Malaysia
June 24, 2008 9:52am CST
Be the first one in your country to get seen at your car, get seen wearing eyeearn company T-shirts, you are paid. This is just one of the program (view pictures) With just a computer, fews hours a day you can also make some extra income online, not PTC or marix program. Find out why almost 8000 people world wide joining this. You are dealing with The world largest web and stores online. Check my profile weblink at " A system is so successful that over 8000 people join ..." Help me to check this program. Thanks.
No responses