A person who serve other need to be honor!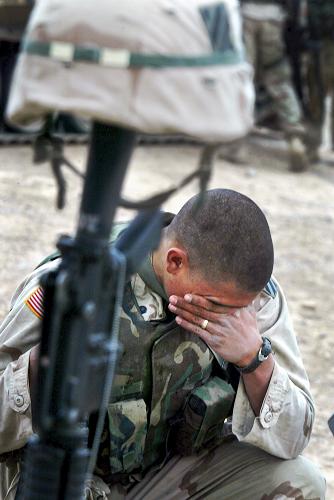 United States
June 24, 2008 7:17pm CST
I have a lot of respect to the person who serve thier people and country like soldier.They fight not only for them self but in the honor of thier country and thier people.I give them a big salute.I just feel bad that soldier cannot get all the benefits that they can get or help what they need.Recently in the news here in Netherlands 3 to 4 dutch soldier died in afganistan

.I know more soldier died everyday but i just hoping that this kind of thing will stop and no war anymore. Greetings from Che!

1 response

• China
25 Jun 08
I have a chance to become a solder after my senior school .But i failed becouse of my body. On the contrary The old solders are living badly .they have to face there life after their solder experience .they are strugling in finding a job.today we need "the most cute people" But we can not let them wear worn closes

• United States
25 Jun 08
yes indeed being a soldier need to have very steady body, and good conditions.Its for thier own good.Yes i agree they have discussions here in Netherland about it that a soldier cannot get enough benefits, and thier life is in danger everytime they got destination to attend too.I hope that government w/ all of the country give a lot of attentions to our soldier.Takecare! Greetings from Che!