Do you dream??? Does any of it becomes true??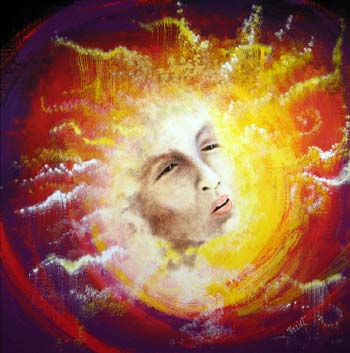 India
June 25, 2008 12:01am CST
Just wondering,how many of you dream every day???How many of your dreams are logical and it becomes true???Do you remember your dream,after you waking up???? I cannot remember my dreams every day,but if it is good I found myself fresh and energetic,but I do remember my nightmares.
8 responses

• Malaysia
25 Jun 08
I once dream about a guy, spending his time with me. And i felt so happy when he's around me. He make me laugh, cry and everything. But i couldn't see his face. And i woke up with my disappointed face. But now, i guess i know who is he in my dream. It's my current bf


•
25 Jun 08
awwa thats wonderful I love t when people find love I am happy for you

• Philippines
25 Jun 08
I do believe that everyone of us have dreams everytime we sleep; but we tend to forget some of them when we wake up. Based on my personal experience, I have had a lot of dreams which greatly affected me. I still remember some of them until today. Sometimes, they serve as reminder for me of events in actual life. Most of them are realization of my goals in life for my parents, my siblings, my own family and myself. While others are premonitions of situations or things bound to happen in the near future. They may concern not only me but my environment in general. And these types of dreams are the kind which I fear the most. I believe I have what they call ESP or extra sensory perception but I must admit that I'm afraid to hone it. I won't go into details but I have proven it a few times already.

• China
26 Jun 08
I got it. I tend to have that kind of dreams of premonition. Some of the environments and situations with people and other things in my real life used to appear vividly in my dream. Sometimes when it comes to this situation, I can foretell what is going to be happening, even some details in it. And some ocassions reflex what I dreamed years ago. It's amazing. Was it sort of ESP? Any other persons have the same experience?

• Malaysia
26 Jun 08
Hi, I ma always having dreams when I sleep. I can remember some of my dreams because the same dream always repeat when I sleep. Some of my dream become true in my life but I can't really remember what those dreams are. I think that dreams might be some memories of the past and some dreams tell the future. So, I will try to remember my dreams and hopefully I will dream of lottery numbers so that i can go buy it and win the lottery prize.


• United States
26 Jun 08
i read somewhere that everyone dreams everyday but people dont always remember every dream. i dont. my dreams tend to be symbolic and surreal...hard to really figure out. but they are interesting. they r trying to tell me something about my life and i am trying to figure it out.

• China
26 Jun 08
Everyday i have different dreams.But i always dream that someday i will have a beautiful castel in england.i hope it will be ture.

• Philippines
25 Jun 08
80% of the time I remember my dreams upon waking up. I find that the dreams I have of patching things up with someone I'm not in good terms with happen in my waking life exactly as I have dreamed it.

• India
25 Jun 08
I do remember my dreams after waking up. If it was a vivid nightmare, then usually I don't have to make an effort to recall it. But in other cases, I concentrate on remembering at least some details of the dream after waking up. I think dreams may often come true without your realizing that you had dreamt about it. That's when we have the feeling of deja vu. And yes, that's very true, if the dream is a good one, we wake up fresh and energized. But when we have nightmares, that itself signifies that something was wrong with our body or mind even before we went to sleep. Either our stomach hasn't been able to digest properly or we are tense in our minds. In both cases, we will be having nightmares. Do reply. Cheers.