Can you live without handphone?

Malaysia
5 responses

• Germany
26 Jun 08
hi there, yes i can live without handphone.for me its just annoying things and we have no privacy and some are show off! maybe if you have a business is ok but for normal people not needed.i have Dolce Gabbana from my hubby as a christmas gift and not even using it very often.if someone calling, i called them back if it is important thats all.

• Malaysia
27 Jun 08
I salute you because you can live without your handphone. I find it hard to live without it.

• United States
26 Jun 08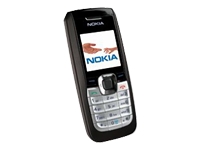 I believe cell phones are important in every day life but only to an extent.. I mean your traveling down a road and see a accident that is when you really need it... I know people that use them to text others(I'm one of them) but they I believe are really meant for emergency uses.. I've had a cell phone for almost 3 years it's a prepaid one but as long as it works i don't care and if and when i need it i always have it with me.. So yes I believe that do play an important role in every day life...

• Malaysia
26 Jun 08
I also agree with you that cellphone is very useful especially during emergency. For student who study far away from their family, cellphone is a good way to keep in touch.

• Indonesia
26 Jun 08
yes, cellphone has important roles in our life. but i can live with or without cellphone. there are days that i cannot live with cellphone. that's time to turn your cellphone off.

• Malaysia
26 Jun 08
Cellphone indeed play an important role in our life. Some people can live without it, some cant. It depends on how much you depend on your cellphone.


• Malaysia
26 Jun 08
That's good because you can survive without cellphone.

• Malaysia
11 Aug 08
for me i dont mind not having a phone for a while. i'm not really a heavy user so i guess it's okay for me, i still can use my house/office phone, and there's always the internet to communicate with people! unless i'm outside and it's an emergency or if i need to contact ppl and stuff then i might need a phone. i know some people who depend on their phone 24/7 and can't live without it.