Friends WHICH COUNTRY DO YOU COME FROM?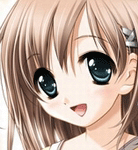 China
8 responses

• Philippines
9 Jul 08
hi there! i am a filipino and currently in the philippines. i am also a newbie here in mylot. my officemate introduced me here...i got interested coz she told me that i could earn money. but aside from earning money, i realized that it's more than earning money. i am learning a lot from different people coz of the different thoughts and ideas being shared...and, i am really enjoying!

• Philippines
9 Jul 08
I'm Filipino from the Philippines. I do join mylot to earn money at first but now, it is just an icing on the cake knowing that I gain not just money but as well as wonderful people that I can call friends. I would like to be of help to you on your English proficiency... Just ask anything and I'll be there to guide you. God bless

• China
30 Jun 08
Hi,i'm from China too,and now i'm in Shanghai.Very glad to meet you!I konw this site from a English-learning forum.I hope will become good friends,and the most our English will improve together.

• India
30 Jun 08
hi, i am from india. i am here to make new friends, to earn money and a little knowledge...by the way i like chinese and china very much...how is china now? fully recovered form earthquack?

• Japan
28 Jun 08
Hello! I'm a Filipino, but I am presently working here in Japan. My sister recommended myLot to me, that's why I joined it. Let's have fun here! Welcome to myLot!

• Philippines
28 Jun 08
First and foremost...WELCOME TO MY LOT PERSEPHONY!!! We are happy having you... wish your stay will be fruitful and worthwhile. Just try to post as many interesting discussions and post as many responses to other topics too. You'll see, you will have more friends in no time and will be reaching your payout as well. And if you have some inquiries about mylot, feel free to ask me anytime. And about your topic... I am from the Philippines particularly from the province of Laguna. I am here initally to see if it really works (I mean if I will reach a payout here) but now I am enjoying more than my earnings because I AM GAINING NEW AND WONDERFUL FRIENDS as well LIKE YOU. May God bless us all.