How to think about new discussion.

India
June 27, 2008 2:09am CST
How to think about new discussion.
4 responses


• India
29 Jun 08
Probably it would just occur to you. Sometimes, when we have had a discussion at home, I suddenly feel that I can post it on the forum and get some interesting inputs.Otherwise i feel i am better responding than starting new discussions.


• India
16 Dec 08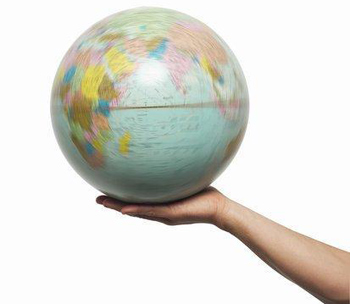 Mylot will not have any restrictions to us to start the new discussions in this forum. We can start the discussions in any of the topic, which is accur between the Earth and the Moon.. even sky.. any news, any topic, any informations any accurings, any happenings.. etc.. etc. On our day to day work, we come across many things in our life.. When we wake up in the morning, and till we go to bed, we will come across much more accurences.. we can very well start any of theose incidents.. -- Wake up from the bed -- Brush our teeth -- Toilet -- Taking bath, using soap, towel -- Hair oil, hair drier -- Select the dresses -- Shoe/cheppal selections -- collecting our bags -- Two wheeler -- Fill our tank, the fuel -- wearing Helmet -- Traffic in the cities -- Watching the Road side people -- School/College/University Experiences -- Teacher/lecturer/Principal/Games/Laboaratory -- Office/Security/Parking -- Office boy/Receptionist/Boss -- Chat with friends -- Phone calls -- Cell phone/Charing/Recharge -- Unwanted calls/from bank/Insurance/irritating and so on.. till we reach home, and take the dinner and went to bed.. I may missed something in the above list, you can add that too.. in the list.. and you can start the discussions in any of thoses in nature. All the very best.. Keep posting enjoy myloting..