swimming is very useful for human life.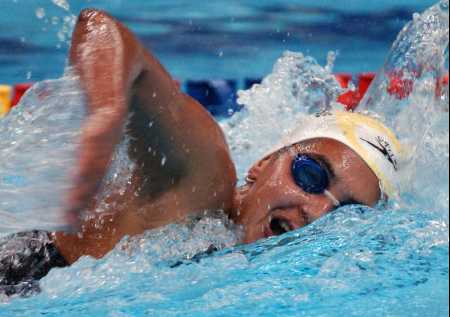 India
June 27, 2008 12:35pm CST
hi friends,i like to swiming very much. swimming is the movements by humans through water,usually without artificial assistance.swimming is an activity that can be both useful and recreational. swimming is an great activity.It tones your entire body while providing an excellent cardiovascular workout.It strengthens your heart muscle and improves delivery of oxygen to muscles. swimming is also a relaxing activity. To swim as an excercise you should first contact your doctor. Once your doctor gives you 'ok' to swim as an excerise, you will need a swimsuit that first you comfortably and that won't need adjusting during excerise.If you are swim outdoors, a sunscreen is also important.
1 response

• New York, New York
27 Jun 08
I don't know how to swim, I wish I had learned.