Lasagna gardening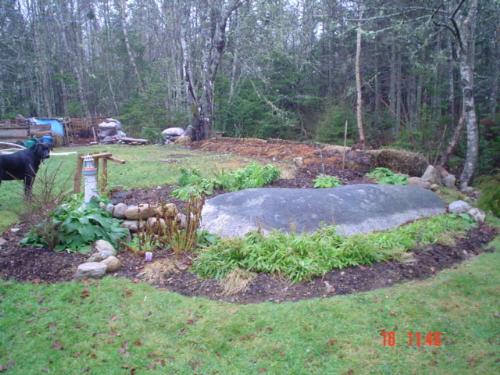 United States
June 29, 2008 12:33pm CST
I found an article about gardening with out digging or tilling the soil. I had read about this type of gardening a long time ago but never has the chance to try it. Have any f you gardeners ever heard of or tried Lasagna gardening? Instead of putting your vegetable waste into a compost pile you place of wet newspapers then layers of alfalfa then straw and bone meal and so forth. This type of gardening is very water efficient too. The soil is abundant with grubs and earthworms, Boy this sounds like a very good way to garden especially if there is a shortage of water. You can read more about this here http://www.latimes.com/features/home/la-hm-nodig12-2008jun12%2C0%2C55177.story
4 responses

• United States
29 Jun 08
I've never heard of this type of gardening, but it does sound like a good idea. One thing that I do that's kind of like it, I take my used coffee grounds and dump them around my rose bushes. I also rinse out egg shells, let them dry and crush them up to put around my veggies. Sometimes if I get bananas, I set the peels outside for a day or two, and then put them around the rose bushes too. With the mulch I have down, it's very easy to cover it back up so that nobody sees what I've put there. I do a compost pile too. Gee, I'll have to try this, it sounds like a great way to do it without too much hassle. Thanks for providing a link on it :-)

• United States
29 Jun 08
Thats a great way to grow things, specially in the LA area, they seem to always be in a drought. I have used newspapers before in a garden. They helped keep moisture in and weeds out. My neighbor seen what I was doing, he said I was a good farmer. I told him I was a lazy farmer. I would lay newspaper inbetween rows of corn. I would set bricks or larger rocks to keep the paper from blowing away. It worked good too.

• Lubbock, Texas
29 Jun 08
I've been reading about this for many years and have really wanted to try it. It eliminates having to till the ground, but you do have to have stuff to put in it. I'm an organic snob and I can't seem to find any of the straw and hay necessary to put in the "lasagna" that isn't grown with pesticides. I'm sure there's a way around this, but until this year I haven't really had time to garden and I haven't gotten my duckies in a row this year, so I'm still contemplating. :)

• China
30 Jun 08
Hello deebomb. It is a nice and easy way for gardening like what is mentioned this way. If I had enough room, I would like to have a try. I am sure that it is very helpful to have lasagna gardening.