Way to go! I made $1.82!

Albania
7 responses

• India
30 Jun 08
Congrats you are going really well. I have been here for a long time but the way you have earned i think you can tell us how you managed this within a span of four days.

• Albania
30 Jun 08
it has been really hard and devastating, but i spent here a lot of time trying to make as more money as i could. this is the only way i used to make money!

• Indonesia
30 Jun 08
Congratulation for your hard work. If you keep doing it, you will reach payout in 15 days. I hope you can keep up with the work. Don't forget, there are many ways to make money in mylot. I hope you are using all of them so you are maximizing your earnings. In case you don't know, you can make money buy posting a new discussion, responding to a discussion, and uploading photos. Good luck and I hope you will stay active.

• Albania
30 Jun 08
i am quite new here and i havent heard that method of uploading photos. could you explain to me more?? thank you, ardi

• United States
1 Jul 08
cool man way to go if you keep it up you can make the next payout within 15 days. Its not that hard to make over 50 cents a day not even that hard to make $1.00 in one day depending on if its a good day on here or not since activity will help or hurt your earnings perday but congrats and keep it up.

• United States
30 Jun 08
Hey! Congratulations! It is amazing how quickly it adds up when you really spend a lot of time responding and/or starting discussions. I got active a week ago tonight and I have been amazed each day how fun it is, and the fact that my earnings are adding up so fast! Anyway, good luck with today's earnings. The more you are able to post the more you can make, and I think you will be at 200 posts in no time, I say that because I know once I really started getting into it I got there quick. Actually, I hit 200 posts early this morning. I was at 197 just before midnight last night, though I did try to hit 200. So I definitely think you will get there soon! Just keep making good responses and enjoying it, because if you don't enjoy it you won't want to keep it up. LOL

• Philippines
1 Jul 08
yes, thats too fast! you got 1.82 for 4days.,that was awesome! well, keep it up! and happy mylotting to you~! have a nice day ahead!

see you around!


• Canada
1 Jul 08
Good for you and welcome to MyLot!! Has it only been 4 days I am glad tat I turned "notify on" when I accepted your friend request because you've started a lot o great discussions. Turn "notify on" for all of your friends, and respond to everything you can. You could make upto and maybe a little more than a dollar a day on here. I do, and I love it!

• United States
1 Jul 08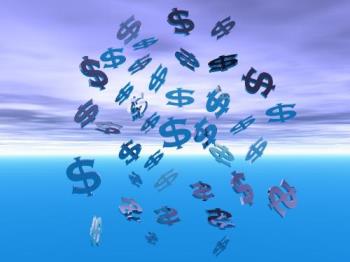 It is really easy to make money on mylot and if you work at it each day it will add up very fast. I try to come here at times when things around the house settle down and sometimes throughout the day if I only answer or post one discussion. You can add pictures to your posted topic and when answering someone elses discussion and receive money for it. Congrats on your earnings. You will have lots of fun here and to me it doesn't feel like work now that I have friends here to chat with.