Do you have a good sense of direction?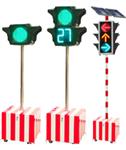 China
July 1, 2008 9:36pm CST
Help,my friend!I have a very very poor sense of direction,though i try my best to remember the roads,the streets,the symbols,but in vain,i always got lost.I learn from the book,that girl has weak sense of diretion by born. :( So do you have a good sense of direction? Are there ways to improve it? Thank you!
6 responses

• United States
2 Jul 08
I have never been good with directions unless it is somewhere I have been several times,or unless I have written directions or unless my fiance knows how to get where we are going and can give me step by step directions on how to get there.

• United States
2 Jul 08
Yep we are two peas in a pod when it comes to directions and being bad with them,and you are welcome my friend,have a great day,good luck in your life,and Happy Posting.

• Canada
2 Jul 08
Hi There, Well...they say everybody has the things they are good at, and those that they are not. I am certainly not good with directions. In fact I am horrible with them. It is the area of the brain that has to do with spatial sense. I have a learning disability with that area and it always comes out when I am trying to find my way around. I am not sure if there is a way to improve it, other than to always be organized and know where you are going beforehand. cheers,

• Canada
2 Jul 08
I have a HORRIBLE sense of direction. People try to give me instructions on how to get places and I just look at them all puzzled-like. Or if someone says "Go east down ____ street." or something like that I have no idea which way to go.

• Philippines
2 Jul 08
I think i have a good sense of direction... just tell me where the place is... how to get there... what are the landmarks... and i will be there in time... i never get lost... even when i was in a different country... i was able to find my hotel just by looking at the map... although it took me a long time... but i did not get lost... it is like i have my own map inside of me...

• India
2 Jul 08
Hi friend, i have a better sense of direction. I can easily understand any roads or any route, if i goes by once. My friends have wondered many times, when i guide them. Thanks

• United States
15 Jul 08
I had a good memory during my younger years and i never get lost in going anywhere.Later as i am getting older my memory also become weak.I am started to become forgetful sometimes but i think we never get lost if we just know how to read the names of the streets and signs and i am not too old to forget to do that.As long as i have the complete address i think i will not get lost.