Do you believe in the paranormal?

United States
November 3, 2006 11:30am CST
How about UFO's? or so called "orbs"?
6 responses


• Netherlands
3 Nov 06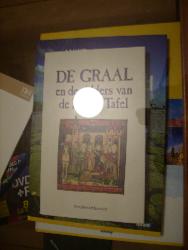 All those pictures with so called orbs are silly to me. They are fussed over and actually scare people. I can hardly believe in these things rather than laugh at the hysteria they cause. Like this picture for example.... I was trying to take a pic of my book and this orb got in the way.... heh it is a reflection of my round ceiling mounted light fixture.

• Philippines
3 Nov 06
in UFO i believe, in ORbs - its just a dust caught on camera or video

• United States
3 Nov 06
of course.... i mean...look at how complex earth is. it cant be the only intelligent life out here, thats foolish to think.

• United States
3 Nov 06
I believe in the paranormal and ufos. I believe anything can happen. I believe there are spirits that have failed to move on to the next world, as well as life on other planets.