If you have brother or sister with you?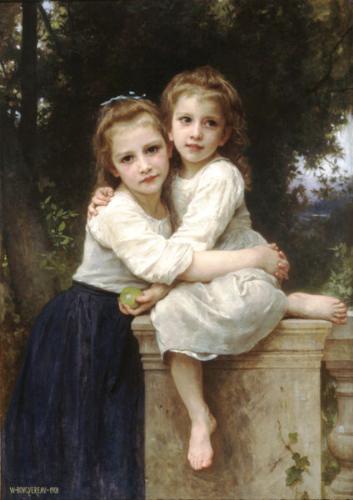 India
July 3, 2008 11:14am CST
Hi friends, how are you. I like my relations.I have two sisters only not brother.two sisters are yelder than me.I like my two sister, in my early age i play with my sisters.my sisters also love me.what about yours? you have brother or sister with you, share your comments.
4 responses

• India
3 Jul 08
Hi friend, I have a sister who is younger than me.I too have my sister very much.We play too a lot,we together share our feelings too.We will together plan for the future too.Sometime we beat each other,depending upon the situation sometimes we react to the same situations differently.I thank god for giving me good family too...... Have a nice day....

• India
4 Jul 08
Hi friend, I am fine here.I hope the same.Its ok friend. Have a nice day.......

• Turkey
4 Jul 08
Yes, I have two older sisters and one younger brother. My sisters and I have always been really close and although our relationship has changed a bit after we got older and got married, we're still pretty close and I love them a lot. I love my brother as well, it's just a diffrent type of relationship that we have. He's a buddy and I love him lots as well...


• Philippines
4 Jul 08
i am living independently and renting my own place...my bro stays with me becoz it is a lot easier for him to go to work in my place...he dont sahre rents but what i like about it is he is appreciative and when i ask him to do stuff for he he really do it..he is the one who clean the house and arrange the bed after...