Do See Obama Visiting Africa More times than Clinton or Bush if elected?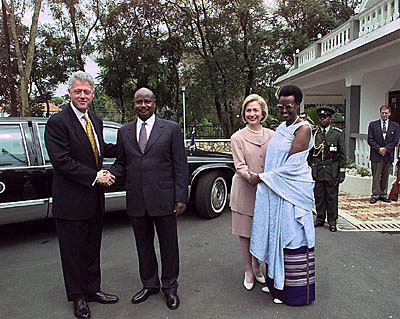 Uganda
July 3, 2008 12:03pm CST
H is black with roots in Kenya-many american Presidnts visit Africa rarely, Bush did it in his las term-Clinto at least visted my country-but I want to know, will Obama vist Africa more often if elected, given his back ground?
2 responses

• China
4 Jul 08

Hello dear academic friend. As to the previous American presidents, they have an European origin. I am sure that they used to visit their own roots in Europe. So there is no reason for Mr. Obama to visit his roots in Kenya once he wins the final American presidential election. Bless him.

• United States
3 Jul 08
I can see him visiting Africa even less than former presidents have. Why? Because, while other presidents were praised domestically for going to Africa, Obama will probably be strung out to dry by the media every time he does.