Does eating a banana feel like giving head?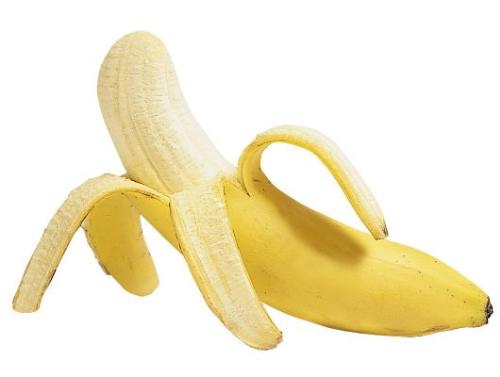 United States
5 responses

• United States
4 Jul 08
If you bite a guy with enough force to actually remove flesh, as one does with a banana, I'm afraid that maybe there's something wrong. :P Honestly, though. Maybe it's just the way you're doing it. Don't attack the banana, just bite the ends. Make sure teeth are showing, chomp down. Make it apparent that you aren't enjoying that banana like -that-.

• United States
8 Jul 08
Thanks for your response. Unfortunately i just think that some people will always have a dirty mind. I do admitt that, that day was a pretty silly day for us.

• United States
3 Jul 08
I dont think I've ever felt weird eating in front of friends but I use to tease guys with things like bananas, corn dogs and lollipops. Its always funny to see the looks on their faces when you seem to enjoy it so much!

Cheers, Tianna

• United States
7 Jul 08
Yea a good buddy of mine gets really mad when you ask if he likes hot dogs. This 4th of july was to funny when people kept asking do you like hot dogs, do you want one. He was irrate but i told him, its the 4th have some 4th spirit.

• United States
3 Jul 08
my friends did the same thing.... if you just bite down on it and make it look like you are shredding it trust me they will not think it is as dirty as it could be lol!

• United States
8 Jul 08
I think i am just going to cut it up. Some people just have a dirty mind and just holding it close to my mouth gets these ladies giggling.

• United States
4 Jul 08
I have this same problem too lol...every time i eat a dang banana....same with a hot or sweet sausage too lmao....wish I didn't though haha

• Denmark
10 Jul 08
LOL well I love banans and I'm a guy, so hopefully that's not what people think about when they see me with a banana :D You don't have to suck and lick your banana you know - you can just eat it :D