What tv show are you sad to see go?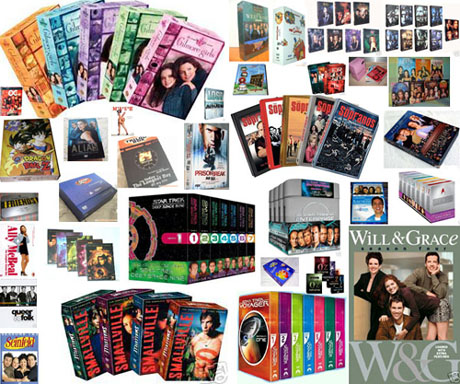 United States
July 3, 2008 3:17pm CST
I am sad that they ended will & grace as well as reba. I also loved V. its an oldie but goodie that left room for continuation. I also think they should have kept up with Heros. everyone thought it would be the most watched but how come they cut it after 2 seasons? Ahhhh i guess everything must come to an end. I wish some of these were like the soaps my sister watches on tv. Those shows have been on for years why cant they do that with a tv show?
2 responses

• United States
3 Jul 08
Will & Grace, also Reba still comes on lifetime network channel. But they are re-runs but they are still good though. Now you know Heroes will be back on and you have to take the time to check out TV guides. It will give you all the information on what shows will be coming back in the fall this year. Heroes is one of them that will be back.

• United States
7 Jul 08
wee. I am so glad that heros is coming back. I got nervous after the writers block. I know the second season is coming out 8/26/08. I cant wait.

• United States
3 Jul 08
You know the one show that I miss is the sitcom "Soap". It had a lot of big stars in it when they were getting their start. Billy Crystal was one of them. Actually, by the time I was watching it, it was probably just repeats. But I would love to just see the repeats brought back on Nick at Night or TV Land. This show was a little extreme, but I thought it was hilarious. I also miss Will and Grace. Then there was Becker. It didn't seem to last long at all. And of course, one of my all time favorites was Cheers. I still don't think I have seen every single episode. Have a great day!

• United States
3 Jul 08
yeah i agree. I havent really kept up with the sapranos but i am sure it will keep me busy all winter to watch. Yeah will & grace was a sad one to go.