Tomatoes...

July 3, 2008 3:23pm CST
I have grown tomtoes for the 1st time this year and two I noticed i have two tomatoes growing on them! I cant wait for the rest to start growing and I cant wait to eat them!!! Does anyone else grow tomatoes?
6 responses

• United States
3 Jul 08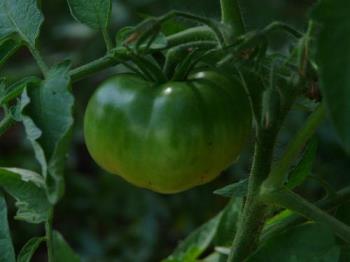 Mmm! I'm excited for you.

I made BLTs with a homegrown tomato for dinner tonight and, boy! could you ever tell the difference between it and what you'd get at the store! Incomparable.

•
4 Jul 08
Its true! Store bought fruit and veg is nothing in comparision to homegrown!

• United States
4 Jul 08
I have some tomato plants, and they have some good sized tomatoes on them. I am excited because I love tomatoes, especially fresh picked from the garden. I have the ones that you harvest early because it's hard to wait!


• United States
3 Jul 08

Your cute lol. It is exciting watching your garden come in isn't it? I have been putting up stewed tomatoes in the freezer for a few weeks now. Also ford hook butter beans, sweet corn, brussel sprouts and some other stuff. I added our own homegrown onions and green bell peppers to the tomatoes. Happy gardening.

•
3 Jul 08
I used to grow them and one year we had so many that we were eating tomato chutney for months.I never seem to get round to planting them now but my mum always grows loads on her greenhouse. She just saves a few seeds from the tomatoes she grew the year before.

• United States
3 Jul 08
We're growing tomatoes this year. We're growing the small ones. I forget whether they're cherry or grape tomatoes. We have some little green tomatoes on the plants now. I can't wait to eat them either.