How much it can cost to run my car on wine?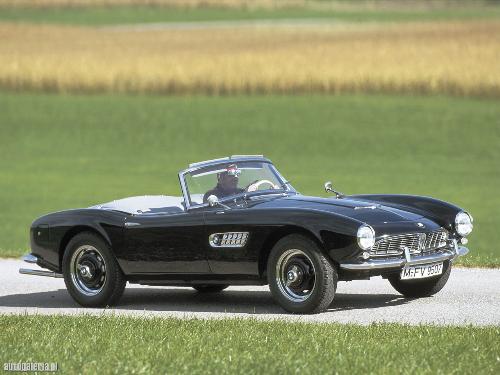 United States
July 3, 2008 4:34pm CST
Prince Charles converted his car to run on wine. Do you think that he uses cheap wine, or expensive wine? How much would it cost per gallon to have wine for my car? I didn't see wine cheaper than $4 per gallon anyway. They mentioned used cooking oil as well…. Should I try to run my Atlantis on used cooking oil? http://www.cnn.com/2008/WORLD/europe/07/01/royal.wine/
7 responses

• United States
3 Jul 08
I actually have a friend who has a 'distillary' in his garage to turn cooking oil into biofuel. He has an old mercedes that he runs for about 70¢/gallon! That is some cheap fuel, especially since he gets the grease for free. Great article Zelo

• United States
3 Jul 08
he, he....may you introduce me to your friend?.....

I want to have my own distillary.....the problem is with used oil....I would have to save used oil for one year to run one mile....


• United States
4 Jul 08
what should I do after having used oil? Call your friend for distillary?.........




• United States
4 Jul 08
Well, that brings a new definition to "drunk driving"

• United States
4 Jul 08



very drunk driving....

•
4 Jul 08
I think if you could make cars run on WHINE they would go far, both with the whiney Americans and their Gas prices (nothing compared to the UK, plus the whole world needs like a $500 barrel price (read about truple the current price) in order to understand how bad it is to use it. Even then the fat pigs with too much money will continue to rape the planet..... But yeah, if whining and complaining made the world go around - gas would be free and this site could power all our homes! LOL

• United States
4 Jul 08
what? Think about distances in UK and in USA... I was walking everywhere in UK, I didn't need to drive a car. I have 5 miles to closest grocery store.... I used to walk in all places in Europe. I wish I can set up my living in USA without the car.

•
4 Jul 08
yeah - I know - everyone in Mineapolis thought I was mad when I walked places - plus I realise there are no sidewalks and all these freakign freeways to cross... it needs a BIG change to how we live - but America seems so out of touch with the way the planet is going to hell... and China will be too then the sh*t will really hit the fan!



• United States
5 Jul 08
I would like it too....maybe we can utilize used water...


• United States
4 Jul 08
I saw that bit of news on one of the news channels. I have to wonder like you if this would actually be cost effective. I have heard of people converting vehicles to use cooking oil. In the long run I have to wonder what effect all this would have on the engine. I guess we won't know until some have been running their engines for more than 100,000 miles without breakdowns to be sure.

• United States
4 Jul 08
all cars are not good after so many miles, diesel cars are much better....I wish to convert my car into something better....

• United States
5 Jul 08
I'm interested in the compressed air cars! They're fairly cheap and I'm not sure if you have to fill up with air or the electric motor compresses the outside air but it would be a wonderful thing. India is mass producing them, I doubt the U.S. does anything for a few years, though.

• United States
5 Jul 08
India is going to have first one this August per my knowledge....or they have it by now?

• United States
5 Jul 08
They've been running buses on compressed air since 2000 so I think they at least have the prototype running around. 8 years they've had this wonderful stuff!! And we've been paying for gas and polluting our air. Thank you, Corporate America!