Reaching the 100 milestone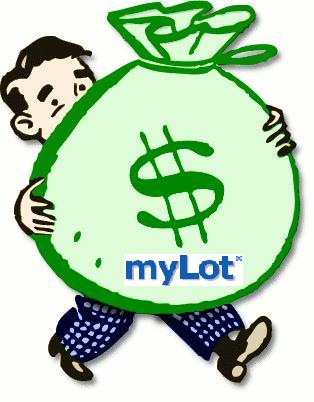 Philippines
July 4, 2008 3:35am CST
Today, I reached my 100 topics milestone since I became a member of this site 22 days ago. Admittedly, I enjoy the moments I spend right here and reaching the 100th mark is an accomplishment for me. Well, my personality is basically more of the observer type. Thus, I take more time reading myLot discussions rather than responding. Ironically, earlier today, I found out that what I consider as an accomplishment can be achieved by others here in even less than a day. I was really amazed at the fighting spirit of one particular person who aims to complete 500 posts in just one day. Now, I think that if I really want to make good income from my activities here on myLot, I might as well be more active in responding to discussions and learn more other stuffs relevant to getting higher earnings for my efforts. 1. How long have you been myLotting? 2. Do you log-on to myLot everyday? 3. How many hours per day do you usually spend here? 4. At an average, how many discussions do you normally start in a day? 5. How many topics do you respond to on a daily basis? 6. Do you set daily goals for yourself? 7. What is your average daily myLot earnings? 8. Do you refer people? 9. If you do, how many active referrals do you have? 10. Do you have other strategies for better earnings to share?
1 response

• Philippines
4 Jul 08
Hey sis!

Congratulations on reaching your 1st 100 posts. I noticed that when I started out at MyLot a few months ago, I had few interests. I never imagined I'd have a lot of interests right now and it keeps on growing and growing. I've been a member for a while however, I just got real active about a month and a half ago. Mylot emails are the first thing I check especially for responses and comments. I don't keep track as to how long I'm logged in though. I just do it and stop when I'm already getting tired or if I have something important to do. The average I think is 2 hours a day. I'm taking advantage of my free time as I'll be working full time in 2 weeks.

I'm more of a responder though than a discussion starter. I start like 2 discussions per week. =) My earnings jumps up and down quite a lot. I do not have referrals nor have I been referred to mylot. As for my posting process, I just post away in different discussions in my interest. I tend to be as complete as I can in as much of the responses I make.
Take care! Happy posting!

• Philippines
4 Jul 08
Hello, Bro! Thank you. Yes, I also started with quite few interests and, as you've said, it's continuously growing. Well, Thanks for the inputs. It's all very helpful. Good luck on your new job! :-)

• Philippines
4 Jul 08
Thank you! I'm excited to start.

Just keep on having fun at mylot! We're just here. Provide a few laughs here and there. Made another mistake yesterday in saying "bro" again.


• Philippines
4 Jul 08
Yeah, I actually saw that one! :D In fact, a couple of times I attempted to add comment to it. Too bad, both attempts failed for obvious reasons so I gave up. One more time and you're strike 3. hahaha