If you eat snacks or sweets in evening time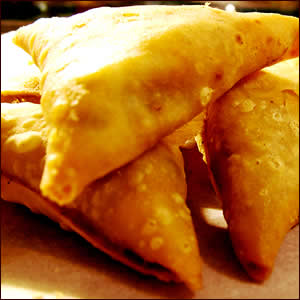 India
10 responses

• Philippines
5 Jul 08
Hi, That's quite unique for someone to do in my country. By the way, which country are you from? Why is it unique? Simply because we, here in the Philippines, enjoy our coffee primarily on breakfast time. Most people here start the day off with fresh brewed coffee plus pan de sal (which is a specially baked bread that goes well with anything, most especially coffee). As for snacks, we do those usually at 3pm. Some also eat those at 10am. But rarely eat snacks in the evening. Well, come to think of it, I guess more and more people here eat snacks in the evening because most work graveyard. hehe.. Anyway, for a typical Filipino. We don't regularly eat evening snacks and most don't drink coffee in the evening. As for me, I do the same, I don't eat snacks in the evening and never do I drink coffee. =)

• United States
5 Jul 08
I always have a diet coke with my snacks in the evening. I like either chex mix or popcorn as my evening snack. A bag of M & M's goes nicely with them too for the sweet salty taste.

• Trinidad And Tobago
4 Jul 08

I love snacking in the evening as well. I love a glass of cold vanilla milk or just ice cream along with my sweets! Usually it's cake or muffins, brownies, peanut butter bars, yum!



• New York, New York
4 Jul 08

Hi my friend, this is the only time I eat snacks also. I like them when I am watching TV or on the computer doing mylot.

• United States
5 Jul 08

I eat vegtables and dip for a snack at night. Like carrots and celery. The kids love them.

• United States
5 Jul 08
That is my biggest problem lol. I love tosnack at night on chips and chocolate lol...I recently lost 20 pounds, but now I am living with room mates and they constantly bring food in to me. I don't want to be rude, so I have to eat it u know lol. But I am so afraid I am going to gain the weight back. But, chips and chocolate are my faves to snack on...yum :)