Young Indian Cricket Team - Starting of a new dream?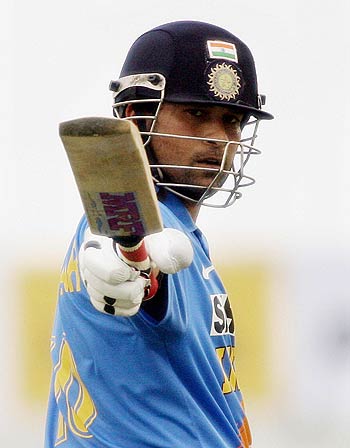 India
July 5, 2008 12:01am CST
These days, the Indian team captained by M.S.Dhoni has been playing brilliant cricket and what is more important, it is done with great ease! Now we have quite a few match winners in the form of Raina, Yuvi, Goutam Ganvir Shewag and last but not at all the least, the skipper himself. India is seeming to be unstoppable, at least in asia at present. However, everybody should keep in mind that it is not a long time back that the same team defeated Autralia in Australia to win the VB Series. Still dont you think that the team is too young to make a winning habit? Dont you ever feel that it would have been better had there been a little bit of experience of the players like Sachin or Saurav? Very recently, in the Keetply Cup final against pakistan didnt you feel that the result could be different if a Sachinh or Saurav would be there? I hope this present team is going to be the world rulers in Cricket in years to come. Do you agree?
4 responses

• India
5 Jul 08
YA ......this indian team is going to smash records for sure.............but still i feel sachin at the top will make a huge difference to it.........the middle order is so solid infact the best in the world with yuvi,mahi,rohit,raina...etc.......one area we need to improve is in the bowling deptment...........it is a bit vulnerable at times..............

• India
7 Jul 08
yeah of course this should spark off a new revelution... but not all the current players wil be the future of indian players...the non-performenrs should be constantly removed and new and better ones given chances...

• India
5 Jul 08
ya young indian cricket team going in correct path towards winning the 2011 world cup. go and go...................................................

• India
5 Jul 08
young india team means that there is more strength to beat any team the world. young india team will play there match more strongly against other team. young team india have more chances to win there match.