What can i do? any one helps me.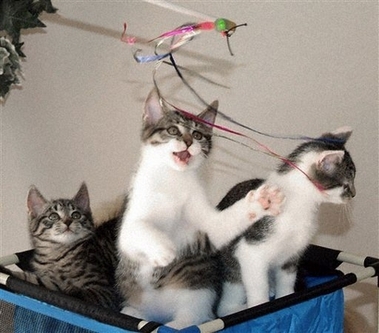 India
2 responses

• United States
6 Jul 08
I'm going to say that no cat likes an injection, but if your cat is sick and needs one, then fear shouldn't be a limiting factor. If taking him to the vet is making him hide from you, quite possibly he is hiding because he is sick. A sick cat will often hide, its the cat's way, to hide when they are sick, either to give them time to recover or to die. If he got the injection, I would just keep an eye on him in his hiding place, if not, then take him to the vet to get it. And if he got the injection and isn't getting better, then take him back to the vet.

• United States
6 Jul 08
The injection is likely anti-biotics. Don't be afraid of the injections, they will help your beloved cat. I almost lost my loving Paco 2 years ago when he came down with a TREMENDOUS infection! I RUSHED him to the vet, and he gave him the antibiotic injection, along with another 8 to be injected by me each day. Thank the good Lord, Paco's fever broke the NEXT DAY, and he has fully recovered. Best wishes and my prayers for your loving one, too!