If you had One Wish?.... Read Inside!

July 6, 2008 2:49pm CST
Obviously the question is... If you have one wish, what would you wish for... But... Be reasonable, no totally extreme stuff like murdering an enitre country or over-throwing the world lol... so C'mon, what would you wish for?
2 responses

• United States
6 Jul 08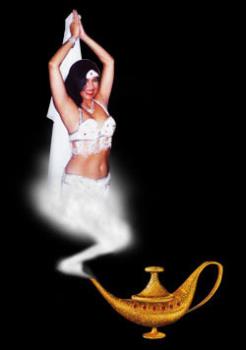 this is an easy one... I would wish for more wishes that way I can take care of all things. If this is too extream then I would wish for the ability to grant wishes for myself and others. Still too much?!? I would wish for God like abilities. Still too much?!? I would wish for all of my NEEDS to be fulfilled for the rest of my life. As soon as the NEEDS are fulfilled then everything else can come or go as those would be WANTS!! HAVE A WONDERFUL DAY!!!

• United States
8 Jul 08
Of course I have as I am married with children and children are full of questions, god Bless their inquizative nature.

Not to mention I am the baby of six kids and 36 years old so I have been answering this same question for many, many years. HAHA!!!

I wish that there would have been more responders to this as this makes MEE curious as well how others would answer!

HAVE A GREAT DAY!!