Ugh!!!! I want to get to know her! (Another sequel to How do I approach her?)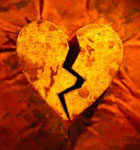 Philippines
July 7, 2008 10:49am CST
Okay.. Here's the situation... I approached this girl I like, got her number and introduced myself... now... Previous discussions: How do I approach her? - http://www.mylot.com/w/discussions/1576721.aspx I've met her... Now what? - http://www.mylot.com/w/discussions/1583604.aspx So she might have given me a wrong number intentionally. Or she probably just told me that it was a wrong number even though it was really her. There was something fishy about the reply. But in any case, the reply was about that person saying it wasn't the girl's number. And now, after all my effort of getting her number and meeting her, I feel like it's all put to waste. I don't know if I should approach her again to ask why... But I guess I should hold back so as to not make things worse or annoy her. Then again, I am not contented this way. Because, I do like her a lot and what happened, I cannot accept it just yet. Now I'm planning on making a home made card or something, give it when I meet her. I'll write on the card, that I just want to make myself clear, that I didn't have any bad intentions when I approached and that I just want to know her. So there... Do you think it's okay for me to do that thing? Or should I just let it all slip away. What more should I say on the card? Like ask for her number again? Or maybe friendster instead? Oh LoL... This is frustrating since she put me down once already.

9 responses

• Turkey
7 Jul 08
If I like a guy I'm going to make sure that the digits I give him are absolutely correct because I want him to call me. Sorry but if the number was wrong then she's probably not interested... There ate plenty of other girls in the sea and ones that won't pull this cheap trick on you. If I were you I wouldn't bother because any girl who would do this is not worth your time anyway....

• Turkey
7 Jul 08
Then maybe you should, just to get some closure and make aure that she didn't just make a mistake on the number. You never know, stranger things have happened... Perhaps you could write her and state that you tried to call but it was the wrong number. Perhaps you should just be honest with her and tell her that you're interested in getting to know her better but if she really doesn't return those feelings than perhaps she could let you know that way you won't bother her. It's worth a shot and atleast you'll know and you can get on with you life...


• New York, New York
7 Jul 08
Hi buddy, I am sorry that this happened but it has happened to many of us before. In my opinion I would NOT try asking for her number again or giving her my number. If she really wanted to get in contact with you she can contact other people to track you down. It might have been her answering the phone telling you that you had the wrong number and that was not nice she should have been honest but I would not try again. I would show her that I am a better person that. Let's just assume that you do see her again, she feels bad about what she did so she decides to go out with you even though she might not be interested - your happy - she's not - do you really think you both are going to go anywhere? Not really, eventually she will break it off again and who will get hurt - you. Unless you both are interested in each other then it's not even worth it. Hey your a good guy, it is her loss not yours. She didn't even give you the chance to prove yourself and get to know you, then she is not even worth the time.

• China
8 Jul 08
I total agree whit howard96h! Do not try to ask her number again. If you really want approach her, make some chance to come across with her and do something kind to her.Begining with friendship, then she will not repules you. At that moment,she maybe know you more. Of cousre,you can take the chance to find whether you two could get along well. Then you can find next step natural.

• Philippines
8 Jul 08
Poor girl to have a suitor like you. XD Get a hold of yourself! There are lots of woman out there who might entertain you, rather than choosing that girl. Just go with the flow, If she doesn't like you, FINE! Who deserves a man who shows his determination, like you. You can just be happy making out with other women who you might have known before. And who knows, one of them is your future one.

• Singapore
7 Jul 08
Yea. Give her a home made card.. that would be sweet. I don't think any girls will feel offended by that. Just make sure you do not appear too persistent or annoying. Usually girls do not like persistent or annoying guys. The simpler the card, the better. Maybe you can just write there.. 'I only want to be a friend :)' Put down your MSN email or contact number. I think it's better to put msn email as the chances of her adding you in MSN is higher than the chances of her calling you. Girls tend to be shy so they usually will not take initiative to call a guy up. All the best and good luck!!



• Philippines
7 Jul 08
Umm... I have a habit of drawing roses or any flowers on my homemade cards. Would that be alright? Just a small one card. about 1/16 or 1/8 size of a standard size bond paper. Well, how about leaving my email? Umm is it alright to leave both number and email? Hehe. Wouldn't that be annoying? Thanks for the advice!

• United States
8 Jul 08
when girls give out a wrong number if it was intentionally then she wont expect you to approach her again. if you think she is really worth it then i would confront her and just let her know that all she had to say was that she didnt want you with her number.

• Philippines
8 Jul 08
Why do you have to send her a card why not just say hello when you see her.If you really like her make a way not a card. Invite her for a coffee or snack and just be a friend first. Let her be knowing you and knowing her. Just be yourself.

• United States
8 Jul 08
Girls giving guys a wrong number is one of the oldest tricks in the book to letting a guy know that she's just not that into you. If you think she was being fishy, then trust your gut and move on. I would never think it's a waste of time though. Nothing ventured, nothing gained as the saying goes and eventually you will meet a girl who feels the same way you do. As for this girl, I would just chalk up the experience and move on, but don't give her the chance of possibly humiliating you again.

• United States
7 Jul 08
You got a lot to learn youngster on what it takes to meet women and how to be successful. Ever heard of David De' Angelo or Neil Strauss -- Yeah that's what I'm talking about. If you like a girl you want to know or meet then talk to her. Doesn't take mad skills to talk to a girl for one. You have to be confident, funny, charming, sarcastic and show the first impression where she likes you and you push her buttons on purpose. You approach a woman like she's about to bark or bite you in the arm or leg. Take it easy, you in control, be the man and handle your situations and business. When I talk to a woman or approach a woman I don't smile or act shy nor do I act too nice either. Women want a man who is in control of himself, confident and really funny. Say things they would never expect you to say or the ordinary cheesy lines stay away from those. I suggest you put this in your email because it helps Also go on Youtube and watch some of David De Angelo's videos http://doubleyourdating.com/ And please don't tell me you're one of the guys that worries about looks. If you are then read up on these info.

• Philippines
8 Jul 08
Well yeah, I have a lot to learn... When meeting women yes, but when I'm on the right track I think I actually know what to do. It's just because this is the first time that I had to start from scratch, because so far, the ones I met from the past are people I know or a friend of people I actually know. This one though, I can only meet her by approaching her and I did. Thanks for the link it'll be useful. Thank you so much!

• United States
7 Jul 08
Oh my dear selece. I think the thought of making her a card is beautiful. I think you may do this and if it goes no where from there then drop it. Have you ever heard that it's hard to get someone when you want them, or they ignore you and actually get turned off to what you do if you try too hard. I really don't want this happening to you my friend. Make sure to ask her out for a luncheon or something, make it in public. It's easy to get someone when you don't try. Not chasing after someone and making them think about you is the best way to go. Don't call her everyday, it makes you look desperate. I know you don't want her to think this. This is why I said before to just let her see you in natural ways on normal occasions. She will get to know you by seeing you around and trust me she's noticed you and will be looking at you and what you do, especially if you don't chase after her. I am an older lady, I have been through these type of situations and know many others that have. Best of wishes and luck to you dear.

• Philippines
8 Jul 08
Hello dear friend. Thank you. I'm still at a loss on what to do. Ugh... I don't actually call her everyday or not even text or anything. There is no point of communication between us and I don't see her much, she doesn't see me as much either. As much as I don't want to do this to chase after her, I feel that if I don't do anything, it would get me nowhere. If I should do this, it would be the last one, definitely. I'll drop it if nothing happens after that... or if I don't do it, I'm dropping it without even doing anything. Oh well, it's not really a big deal just yet. Thank you!