Are you a bird lover? What is your favorite bird?

United States
November 3, 2006 2:34pm CST
I would have to say my favorites are blue jays and cardinals because I love their colors and pretty to look at while they are flying around or at the birdfeeder. :-) What are your favorites?
3 responses


• United States
3 Nov 06
i am very fond of birds.. i have two cocktails of my own! plus i love Macaws.. they are very pretty and loving, but they do acquire alot of attention!

• United States
3 Nov 06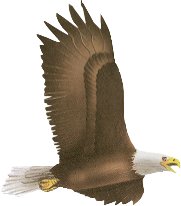 I Love Eagles. They are so pretty. I love to watch them from a distance spread their beautiful wings and fly. If I could only be like one.