What Protective Soft ware have you installed on your computer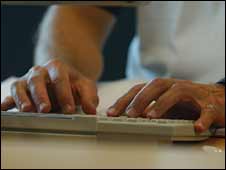 Uganda
7 responses

• India
11 Jul 08
Earlier i used a paid version.. called Trend Micro Pccillin, and now i am using Avira AntiVir.. a free version which is vaild for six months..It is quite effective.. and it is fast too.

• Uganda
24 Jul 08
Thanks alot my friend, I will try it and see how it protects my PC

• Philippines
10 Jul 08
if your looking for a good security software i can give you some pretty good background in selecting a good antivirus. this are the ff: 1) avg- avg is quite good unfortunately it can't detect the worm type virus! 2) norton- norton is a very good unfortunately your system will suffer. everything will turn too slow to process every command you perform on your computer 3) symantec- is not advisable sometimes you may encounter having trouble dealing with trojan virus 4)mcafee- actually it is not any more that popular and advisable to use it. 5)the best antivirus i use is "Kaspersky" it very fast and very good in dealing with virus and untrusted website, but you can use nod32 and avira as alternative but i suggest you to use kaspersky!

• Uganda
24 Jul 08
I checked out kaspersky and found it really good, but could not afford the high price, are there nay free downloads?

• China
9 Jul 08
Good evening, dear academic friend. Now I have only installed a virus-killing software. I love it as it does help kill the virus and protect my laptop if any virus dares to attack my laptop. I think that those who make viruses are really very evil and malicious in the hope that they will use their wisdom in the right places without trying to do bad to people.

• Uganda
24 Jul 08
Wao, how do I get to install this on my computer, could you please advise how I could access t-there trodjans here on my computer!

• India
27 Jul 08
hi academic, there r umpteen number of anti-virus programs and spyware busters available in the market. but what really suits your needs depends on the resources available on your system. being an IT professional i have come across many many instances of people complaining that thier system has slowed down and usually freezes up. most of the time it is wrongly diagnosed as a viral effect (it could be true at times though) but my experience says that its mainly due to the resources taken up by these anti-virus programs which really slow down the system. i have tried various known programs and the best one i have come across so far is the ESET NOD32. you wont even know its installed and though it does a background realtime scan it hardly uses any memory resources. i have been using it for the last 2 yrs and touchwood..my system hasnt given up on me yet for the spyware and adware i use a very simple and free software ADaware SE Personal Edition which i run once in a week. apart from this...just make sure that windows is updated with all the critical and security patches to safeguard your system from any loop holes. i hope you find this info helpfull.

• Philippines
25 Jul 08
I use Deepfreze also and a combination of avast and eset nod32. They work well with my laptop.

• India
12 Jul 08
Currently i have ESET NOD32 Antivirus Business Edition with updates installed to kill viruses, worms, etc on my computer.. I have spybot search and destoy .. to detect any spywares on my pc... I have windows firewall enabled on my system... and thats it..

• Philippines
11 Jul 08

Hi buddy

, I used AVG 8 for my anti virus protection and for total protection I used deepfreez by faronics. Sometimes Viruses can still infect your system even though you already have anti virus installed. But I tell you deepfreez is the all in one protection I used in my Internet cafe. I only encounter some problem, but its my fault kind a little careless sometimes. I remove the deepfreez to install or update gamefiles, but I forgot to scan my D: drive opps

where their still a hidden virus. so I reformat and try not to be careless again.