TGIF Friday November 3rd 2006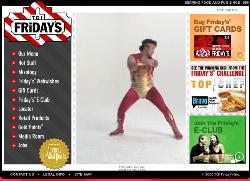 United States
5 responses


• United States
8 Nov 06
I am in alot of them. http://hyip.surfs.it its my forum, theres a section of autosurfs, I'll show you which ones I am in. I am also giving money when people join under me. Just check it out and register in the forum.

• India
5 Nov 06
Yes..sir..I m interested...do let me any such opportunities ...shall be thank ful to u...bye

• South Africa
3 Nov 06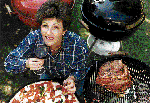 Well in South Africa is 00h01 4 November and I finished celebrating my party.Which was the 3 November. Had my friends and family here for a barbeque.And every one has just left. In South Africa we call barbeque a "braai". South Africa's sunny climate does much to encourage outdoor cooking and the braai is part of most South Africans everyday life. The braai is similar to the American barbeque however a lot less sophisticated.

• United States
3 Nov 06
That sounds fun. can't bbq here, too cold. haha

• United States
3 Nov 06
My husband and I are taking my daughter to see the new Santa Clause movie, I think it is going to be good.

• United States
3 Nov 06
sounds fun. I kinda want to see it. let me know if its any good.

• Beaver Dam, Wisconsin
3 Nov 06
I'm just waiting for the weekend to officially start (about 90 minutes) then I'm going to go home, get my wife and daughter and run some errands.

• United States
3 Nov 06
only 90 minutes till the weekend officially start? you mean it literally or just saying after work its the weekends?