Doll or teddy bear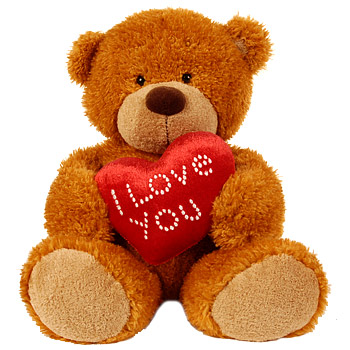 India
July 9, 2008 6:24am CST
When youngsters sleep, they have different preferences. Some children like to cuddle up with dolls, the others with teddybears. My daughter was the teddybear type. She needed his furry presence in her arms whilst going to sleep. My son too used the teddy, but for a boy I can understand. What do your kiddos use to cuddle up.
4 responses

• Philippines
31 Aug 08
hi kethy!

kids in the family never get used to sleeping with a teddy bear or dolls. usually they sleep together with their mother or an adult. most of the times, the mother would put a pillow beside the kid so he/she wouldn't move that much.

• India
1 Sep 08
Its nice to know your mum is besides you. Better and better than a teddy or doll. The feeling of protection is always there and the bond also increases. Good for you all. Cheers.

• United States
9 Jul 08
My son never really had anything special to sleep with. He just wasnt interested. He does have a teddy that he sleeps with now. As he gets older, and things creep him out, teddy protects him. My youngest will not sleep without her pooh bear fuzzy. This thing was my sons and he gave it to her when she was born, and it has been practically an article of clothing since.

• India
10 Jul 08
Yes, these little cuddly things mean a lot to the kids and they have a feeling of comfort. Very sweet of your son to give his pooh bear fuzzy to his little sis. Sharing always increases love between kids. Thanks for replying and big hugs to the kids from kety aunty.

• United States
9 Jul 08
My little girl has a special lamb that she has had since she ws 2. His name is Mr. Lamb.

• India
10 Jul 08
A lamb, this is news to me. How little ones have prefrences even at this age is amazing. Thanks for replying. Big hug to our little one.


• India
10 Jul 08
I think it is amazing how little children want something or the other to cuddle and sleep. Yes, now that you mention it Ive heard of favourite blankets also. Thanks for replying and all the best to your little ones.