Is your water free?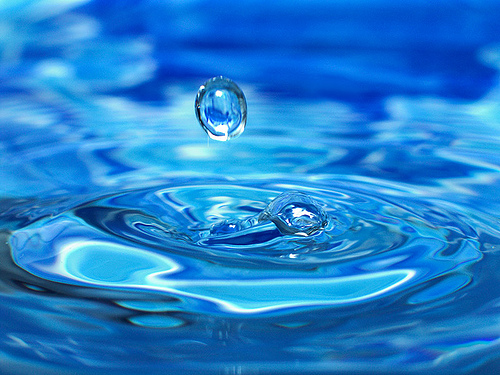 Philippines
July 10, 2008 3:05am CST
In my place we have lots of water falls and it called "The City Of Water Falls" but we still pay every water that we used. My MIL pays the monthly water bills and i for the electric bills. How about you guys. Is your water free to use with no pay at all?
9 responses

• Malaysia
14 Jul 08
Hi patzel, there is a huge mountain range in the area where I live, so we do have water falls here and there. There is a big reservoir with water flowing in from the water beside the huge water fall of the mountain. Though, we still have to pay for the water supply monthly. It is about 8 US dollars a month. I believe the money collected is for the maintenance for the service by the authority concerned.


• United States
11 Jul 08
hi patzel88, my mother does pay for the water. and I believe it' every 2 or 3 months. We have water deliver once a month which is abotu 30.00 dollars. In some cities, they don't pay for water, if they are apartment. But I could be wrong.

• United States
14 Jul 08
there is nothing free now a days. have a great day.


• Singapore
10 Jul 08
nope, nothing in my country is free, must least the water. we live in a water scarce land that is completely the opposite of your country. we have to build man made lakes and reservoirs to store water and we purchase most of our drinking water from the neighbouring country.



• Philippines
10 Jul 08
Well its okay that you pay for it since it does goes to several process before it reaches your house. It is being filtrated and cleanse to be fit for human consumption. What you are paying is not the water per se but the maintenance of the tubes going to your home and the services provided by the water company that makes your water safe for human consumption.

• Philippines
10 Jul 08
Unfortunately our water is not free and we have to pay for it. Since our place is far from a dam water is quite hard in our place before but since our village has it's own deep well now we have a continuous source of water.