Why call it a church SERVICE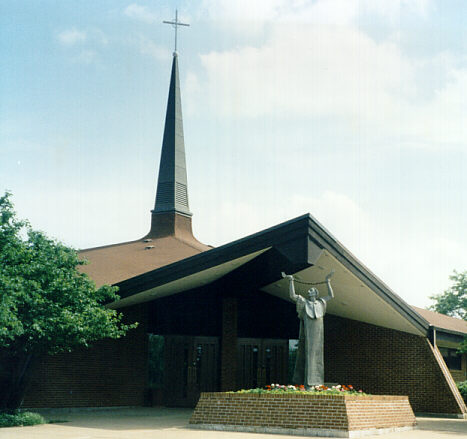 United States
July 10, 2008 11:12am CST
I was pondering yesterday and thought of something that seemed paradoxical (if that is a word). When you go to church most people call it a "Church Service" My thought is this...How can you call it a church service if you never do anything but sit in a pew or in chairs. Now...I do NOT want this discussion to be flame session of what people in your church does or does not do. I'm talking to you. What do you do that would be called service when you go to church. Are you ther to be entertained or are you there to serve. If you are the later please tell us some of the things you do at your church and how you feel about that.
2 responses

• Philippines
10 Jul 08
i will always call it more to christian gathering than serive...but yeah we are indeed a servant when we go to church what i mean is i myself just go there and sit and go home after 2 long hours and yawn... service includes but not limited to reaching other people after the service, smiling at athem and shaking thier hadns as a gesture of asking how are they, servicing in a sense of having a minsitry within the church - i involve with church mission and very busy putting out one this year... service in a sense of living as an inspiration to others who would like to serve God as well...giving yourself in service to God let you grow sprititualy and builds more intimate relationship with God...service is a form of worship and worship may also be called service.. thnks

• United States
10 Jul 08
Wonderful response. You have gotten to the heart of Service. The word Servant, as Jesus described us as being, is not something you do, it is what you are. :) A servant does not do service, his character and whole lifestyle is to serve.

• Nigeria
16 Dec 08
Service is a general word, it is an occassion of fellowship, coming to church in itself is a form of serving God, because He said we should not forsake the assembly of ourselves.... so church service goes a long way more than just saying a word like "rending service" it is an act of worship