Have you ever met a celebrity?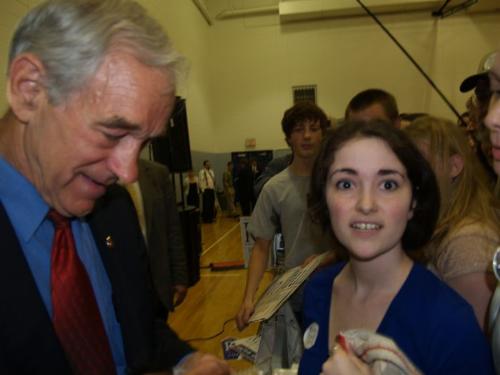 United States
July 13, 2008 8:03pm CST
Have you ever met or ran into a celebrity in your life? Tell me where and how you saw them and all the details:). The picture I posted is when I met my favorite presidential candidate. My face looks so distorted since I was in awe and not suspecting the camera in time to relax my face lol, in real life I do not look anything like that haha. But tell me your stories:)
4 responses


• India
14 Jul 08
Yes. I met few of them, or rather used to meet - singers, then politicians, and some other people, who have earned good reputation for their art work. Not now really, it was long before. I liked meeting singers a lot but not politicians. Somehow irrespective of their contributions/reputations, I just can't go well with them.

• United States
14 Jul 08
I've met John Ratzenberger when he was filming his show that he used to have on the discovery channel called, "Made In America". He was filming where I work, Everlast Fitness Manufacturing Corp. He filmed how they make boxing gloves. Also, I've met boxer, Jermaine Taylor. He came to where I work also.

• United States
14 Jul 08
well i dont really count these but when i grew up i met a lot of like religious people that were famous.. christian singers, evangelist etc.. i only remember like 2 and well that religion isnt a part of my life anymore so it doent seem that big of a deal to me but at least i can half way say i did lol