Do you really take care of your health?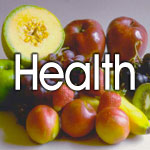 India
July 14, 2008 9:58am CST
Its true that many people in this world donot take care of their health.. Some of them dont have their meals at the right time.. Some of them donot have healthy food.. Some of them destroy their health by smoking, drinking, etc.. Once I too was not having my food at the right time.. This made my health condition very bad.. Then I started to take care of my health.. So in maintaining your health, how good are you? Do you really take care of your health?
3 responses

• Canada
14 Jul 08
Well, you're mistaken about one point. Proper health isn't maintained by having meals at 'the right times'. It's a matter of how much you eat of what and how often .. not at what times. I eat twice a day, always have, probably always will. When those two times are changes. And actually, no, I fully admit I don't go out of my way to take care of my health. I'm far too busy taking care of the health of my kids to worry about my own. I suppose I get enough exercise running around with my kids, since there are 5 of them. I've never been overweight, and have always been active, so it's never concerned me. I smoke, and have for 16 years. I had lung traces done last year when I went in to the hospital with chest pains, and the doctor called me a liar. Apparently my lungs are indicative of someone who doesn't smoke. Nice to know. I don't drink. I don't go out of my way to cook the new meals that health fanatics rave about. I cook healthy, and filling, and for people to enjoy the taste of food, since eating should be more than only a sustaining activity. It should be enjoyable. And yet, without ever trying, I'm in good health. I'm 31, all physicals come back glowing, if you don't count high blood pressure from stress every now and then, but with 5 kids, that's a given. They key to good health is NOT going overboard with anything. Go overboard with eating and you become overweight, then having to deal with cholesterol and other issues. Go overboard with drinking and you have to worry about your liver. On the other hand, go overboard with health consciousness and you miss out on a lot of the enjoyment life is supposed to have. Just live with common sense and moderation and none of it is ever a concern.

• Mauritius
14 Jul 08
I am not so careful about my health..I am well informed about health problems but I really don't pay attention to little things like no balance diet, stress, headaches and pains. I just don't try to seek remedy for the most little pain in my body...maybe no one here to really add pressure on me to take care of my health..If someone would do so, I would really be more concerned about my health :D

• Canada
15 Jul 08
indeed, not taking food at the right time might mess up your body system. I used to be like that too. Eating at different time of the day and usually the stomach releases acid around noon and when you are supposed to eat.When there is no food ingested, the acid will affect the stomach sac and eventually make a hole causing cancer. After i learned that in my biology class, I started to fix up my bad habit. the only thing i should do is sports but i am just to lazy lol