I love pepperoni.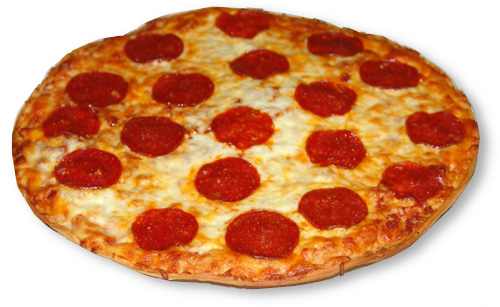 July 14, 2008 10:52am CST
I can't stop thinking about it... someone brainwash me!!!! i love pepporoni pizza so much, i would trade it for caviar right now(tat was definately too the max! lol)! whats you guys favourite pizza topping. I hope its pepporoni!:) or else......... hehe.
3 responses

• United States
14 Jul 08
I love pepperoni pizza also! It's definitely my favorite. I can't eat plain cheese pizza, but I prefer pepperoni and the last time I got delivery I got extra cheese and extra pepperoni! That was so good! But that was last year, it was towards the end of my last semester in college and I was like, I'm gonna splurge, so I got double pepperoni! LOL :D It was so good! Unfortunately, now I live back in the country and nobody delivers out here. But I do add pepperoni to frozen pizza when I have it, and when I make pizzas from the kits with the sauce and dough I load it with cheese and pepperoni! So glad I'm not the only one who loooves pepperoni so much.


• United States
14 Jul 08
oops.. I meant to say.. I
can
eat plain cheese pizza, but I prefer pepperoni. LOL


•
14 Jul 08
WOOHOO!! go pepporoni!!! but im really sorry to hear you cant have anymore of your pepporoni pizza over there:( must be so hard for you some days.lol. thankyou for your kind response.


•
16 Jul 08
hello m8. im happy to hear from another pepporoni pizza fan. did not know there were this many! yes it may be bad to eat, but we must treat ourselves once in a while! happy pepporoni pizza eating!!