Black vs. Blue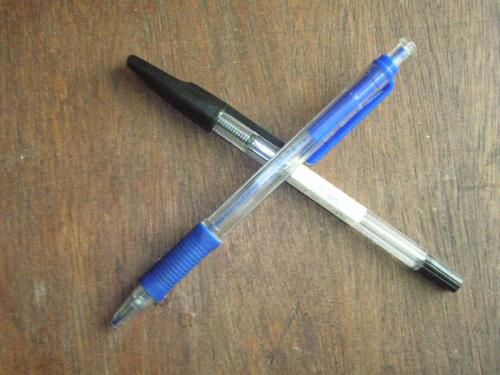 Philippines
July 15, 2008 11:11am CST
Black vs. Blue. I mean ballpens. During your college days or if you are still in college which do you prefer to use, the black or the blue color pen in writing your notes? I mean black has it's formality while blue it's nobility. Other colors like red are effective in making side notes and underlining facts. Green can also lighten your notes. So which is it basically? Black or blue?
8 responses

• United States
15 Jul 08
i like the color blue but i always prefer to use a black pen. blue ink seems too bright on paper and not as formal.

• United States
15 Jul 08
Black pens all the way. I have never been able to stand the way blue ink looks on paper. On unlined paper it looks very informal. On lined notebook paper it blend in too much with the blue lines. When I was in college, I never bought one blue pen. I acquired some from friends but they usually would stay in my backpack or in my dorm. I only used them in emergencies(like when I would lose all my other pens lol)

• Philippines
15 Jul 08
Yes. I also like black ever since but I also uses blue from time to time.


• Malaysia
15 Jul 08
I prefer to use blue pen, because blue is my favourite colour and it contrasts well against the black colour of all the other prints.

• United States
15 Jul 08
I was always a blue person when it came to my pens - now black. Not becuase I favor the color I would like blue BUT I can't find the pen I like in blue. I love these pens but the don't have them in blue sooo I use black now. I often use red when I need the color to stand out from the page.

• United States
15 Jul 08
I use blue when writing friends and when the writing is non-professional. But if I am at work or writing and official letter or forms..black is the way to go.