Do not click that button here thankyou.

July 16, 2008 5:27am CST
An article that I have just read refers to a young family visiting a show.At the show there was a giant inflatable slide,and of course the kids wanted to have a go on it...so the Dad went to pay and off went their son up to the top of the slide...Dad thought it would be good to have a photograph of him sailing down the slide..as he was clicking away on his digital camers,the slides owner shouted for him to stop...when he asked why..she said he had images of other peoples children in his camera..and so he showed the pictures to her...she said..but they could be put on the internet...so with that being said it made him feel awful!!!...I know in these times that we have to be very careful with our pictures and our children..but do you think we need to be stopped `snapping` piccies of our kids full stop...do you think the woman was right in stopping him???just interested to know what you all think!!
10 responses

•
16 Jul 08
I think that she is right to a certain extent, as you cant be too careful about strangers taking pictures, because any stranger can be capable of doing anything with those pics. But all parents do have the right to take pictures of their children having fun! but then you cant exactly stop all children going down the slide just so you only have your child in the picture!

•
16 Jul 08
Its very difficult to decide whats right and wrong with this situation isnt it?on the one hand you can see that there are other parents who dont want their kids in the picture,and on the other hand you can see the point of the parent who wants a phto of his child!it seem to be a bit of a no win situation really.I do feel for parents in this predicament,and it must be awful to feel that its wrong to take a photo of your child..

•
16 Jul 08
What a sad sick society we live in Ruby. This has all been inflamed by the media. I am afraid that we are all potential paedophiles now and there are many only to keen to stand up and point the finger. This poor chap was only doing what fathers the world over have done for decades. Just turning up and photographing children willy nilly is one thing, but not being allowed to photograph you own in case some other child gets into the shot is simply lunacy. Whatever happened to innocent until proven guilty?

•
16 Jul 08
It has been blown up by the media,I agree,but yet again a very simple thing has caused ructions.But we as humans have little trust in many,and our children are the most precious thing there is to us..we read the stories about the predators in the papers and those stories stick with us,they stay imprinted on our brains.We then have a situation as described...the imprint kicks into action..and wow we react big time..and very probably far too big time...Years ago my parents took pictures of us on the beaches and we were topless...wearing platic sunglasses and jelly sandals..and no one thought anything about it...but now..a very different ball game...but simply because we are brain trained to think that anyone who goes within a mile of our children has bad or evil intentions...went to Longleat today..just for a wander...20.43 here now..and starting to feel homesick....

•
16 Jul 08
The man was on GMTV this morning and I thought "how ridiculous". The guy was just taking photos of his OWN children and not only did the owner of the slide have a go at him but other parents did too. I think too that he was called a pervert, he was so mad that he sought out a couple of policemen to confirm that he was doing nothing wrong. I know that the world we live in has some nasty people in it but this just shows that as a nation of people the trust we have is zilch, we have no tolerance for nothing and everything we do is perceived by others to be wrong. People who have read this mans story are going to think twice now before taking photos of their OWN kids having fun just in case people think they are doing something wrong.

•
16 Jul 08
This issue was bound to be highlighted ,and now as you point out there are many parents that wont get their cameras out anywhere else other than their own back gardens..and could you really blame them?if someone were to accuse you of being perverted,well I just dont know how I would react!!I would be horrified,and the thought of all around me thinking that that was the case would be even worse.As a nation we have faith in very little,but that is probably because each time we lull ourselves into that false sense of security,we are let down by an unforeseen happening.But it is very sad indeed that this simple act is seen as not acceptable.

•
16 Jul 08
I think the world has gone mad if you can't take photos of your own kids enjoying themselves just because other kids might be in the shot. However, I do understand the thought process behind it and it's really sad that we have to think like that. Unless photos are being taken somewhere where kids are undressed (the beach for instance) or somewhere where they are easily identifyable (in their school uniforms for instace) then I really think that the no photos rule is a bit of an over reaction.

•
16 Jul 08
Its a very difficult situation Moo,on the one hand you want to say..OH yes let the picture be taken..and on the other hand you want to say...Oh but what if that picture is taken and enlarged nd ends up somewhere where it shouldnt end up...but I do feel the same as you re one of the points you have made,if your child figures largely in the picture and the others fade into the background,then really that should be acceptable.Im sure if there was any intimate content on any of those photographs they would be picked up on by the developers,as im sure they dont have carte blanche to develop as they wish.

• Garden Grove, California
17 Jul 08
ruby222 when a dad cannot take a photo of his own kids this worl has really gone paranoil. I think the woman was taking things' a bit too far. she should have used commonsense instead of being politically correct and just let well enough alone.Why would he put pictures ofhis kids on ther internet.?sure we should watch for perverts but we should not be paranoid about it either.

•
17 Jul 08
I suppose Hatley that the whole affair has been blown out of proportion,but in this world it is so very difficult ,and the idea to many parents of their childrens photograph being put onto the internet is a frightening one.But I think it all could have bee handled a little bit better.

• United States
16 Jul 08
She's just a crazy superstitious, overly protective mother. Now theres nothing wrong with that but it gets pretty annoying to the rest of the world.


•
16 Jul 08
It is almost like hysteria set in and the whole scene went out of control.but I suppose the woman was maybe thinking of her business nad the bad press should there be any repercussions.I do think that it is frightening to think that we cant just take a relaxed picture of our children ,without the thought that there may be an ulterior motive to it all...so sad

• United States
16 Jul 08
I believe she may have overreacted a tad bit. We have to careful but at the same time not go to extremes. If you want to behave in a panic state, then do it to yourself; don't inflict that on others. Now that poor man couldn't take a picture of his child because of this extremist! That's not right

.

•
16 Jul 08
It definately is very sad that a snap of a fun moment with a child cannot be taken for fear of everything backfiring.As you say on the part of the owner the odds are that she overreacted,but I suppose her thoughts were moving along in the line of OMG what if this chap is a funny one..and all the consequences of what would follow if anything backfired...but if his child was the absolute central part of the picture and the other children were just a blur in the background ,then it would seem a fair picture to me .

• United States
16 Jul 08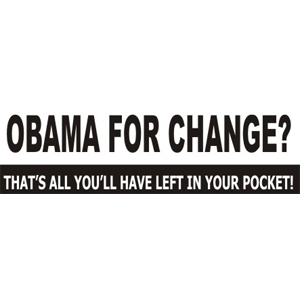 that has to be the stupidest thing i have heard anyone do in quiet some time. i mean, you are out with your family and you want to capture the moment- and now they are saying you cant. that to me doesnt make any since. soon you wont be able to do anything with out permission. i could understand it if the women was thinking that the person taking the pictures of little kids was a creep- but to say down right because you can put it on the internet- well that is just stupid. the adult in the situation would know what is okay to put out there and what isn't. the lady had no right to deny that family a "kodak moment."

•
16 Jul 08
This is the problem,years ago we would have just snapped away to our little hearts content and we would have taken as many pictures as we wanted to.But all things have changed..the idea of their children being included in someone elses pictures fill most parents with horror..and maybe quite rightly so,but what a sad world it is when we cannot capture a magic moment in our childs life!!...

• Philippines
17 Jul 08
That's not the whole story I guess. The woman accused the man of being a pervert photographing children to post on the internet. The disputes went to the hands of the police officers. The man finally showed proof that he was the father of the kids. But the irate woman still insists that the man should be punished or something for being a pervert. I can't copy-paste the link. but try Googling it "Father branded pervert photographing children public park" I saw the article in www.dailymail.com.uk/news/