None of your business

China
July 16, 2008 9:46am CST
One guy speak bad words againt me with another.And somehow the one was told carelessly speak it out those bad words in public. I don't like this kind of behavior even if i'm really bad. Maybe i'm self-willed, but i responded her coldly tonight. I'm not that kind of person she said and i'm sad that she will say so. These two guys are both my friends and it broke my heart. It's none of their business, and now i think it through, i will act as i want, i am who i am.
1 response

• Philippines
16 Jul 08
I feel you lynettebyc, because in other way Ive been into some kind of same situation like yours. There were people meddling in my private lives --- its okay people do that all the time but how come they can say such BAD words at me. They should be looking at theirselves while saying that right because the fact that Im keeping my mouth shut and theirs aren't they are the bad ones! Right? Oh i guess, people are people. wE can not please them nor understand them. I hate it when people backstab at each other.

• China
16 Jul 08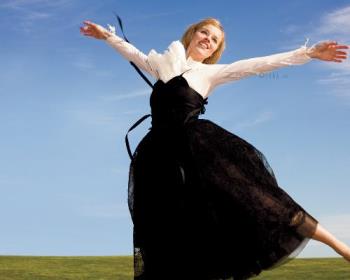 Yeah, she's not that bad, but i just don't like her way of doing this, she's my friend, she can come directly and talk to me. The other guy's not good either, why did she speak out in public about my private business, she's my friend and i think she should have known my feeling. But~

Enjoy life


• Philippines
16 Jul 08
Sometimes there are people who are too insensitive with other peoples feelings. Thats why theres a word INSENSITIVE in the dictionary i guess! Teehee!

• China
17 Jul 08
No, i think they're sensitive to themselves' feelings not others', and they feel like gossiping. They consider it's really funny when they are talking about or laugh at others.

Enjoy life