How do you vent off stress?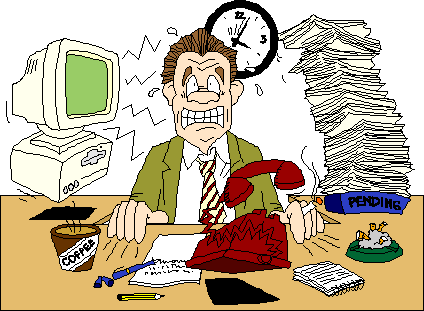 United States
July 16, 2008 11:21am CST
I'll meditate, think of things I'm grateful for in life, read a good book, watch a funny movie, talk to friends or family, exercise, think of good memories, think of what I want for the future. I wouldn't call my life stressful now, but it use to be or I just made it stressful. Then slowly I have been tackling all my problems one by one and I'm now very happy with my life. I've learned that you get out of life what you put into it.
4 responses


• United States
19 Jul 08
Exercise in general helps me vent off stress. I run cross country, and I do agree that after a run I feel better. Not physically, because I'm tired, but mentally better.

•
16 Jul 08
I try to do something active like going to the gym or just dancing around to loud music at home - or maybe get stuck into some gardening. Otherwise, I'll write, or do some sort of word puzzle to get my brain on a different track. I think your philosophy is quite right.

• United States
18 Jul 08
When I am stress I read,listen to music or watch a movie. I have naver tryed to meditate.I mit try that.

• United States
16 Jul 08
It isn't always easy to deal with stress. I usually just try to sit and relax for a while. It usually does help me once and a while to collect my thoughts. Then I can get back to what I was doing. Meditating is a good idea. It's hard for me to do. You really need to know how to concentrate. I think that everyone needs to vent off stress once in a while.