When would you love having icecream??

5 responses


• China
18 Jul 08
After exercise I think.I often have ice cream and cool drink after exercise.But I won't have it after having a dinner because I think it's harmful to my health.

• United States
18 Jul 08
I think any time is the right time for ice cream. it tends to taste better when it is hot outside, but I'll pretty much take an ice cream any time. i just had soem alittle while ago in fact. ice cream is so creamy and delicious, Who can resist it? PUt me down for some of that sweet creamy goodness.

• Estonia
18 Jul 08
I'd say option 5 and 6 - when it's really hot outside...

• Netherlands
18 Jul 08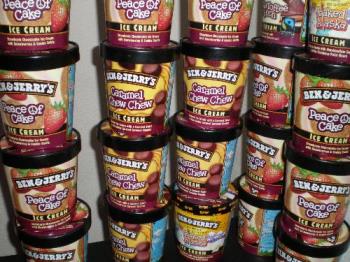 Most likely when I'm relaxed as I want to be able to enjoy the moment to the fullest, I'm a terrible ice cream addict; I love ben en jerries ice cream and especially the 'caramel chew chew' and the 'peace of cake' flavours. I saved all the pint buckets and I'm going to make some sort of hip new art with it,... lol. That's all I'll say for now!