What wud u feel if you saw your son being thrown wd money on hs face by his gf?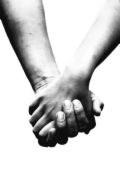 Philippines
July 18, 2008 2:48pm CST
What would I feel if I saw my son being thrown with money on his face by his girlfriend? well definitely,angry. It seems to me that she has no respect to my son,if she can do that thing now that they`re still in a boyfriend girlfriend relationship how much more if they will get married.
1 response

• United States
18 Jul 08
I don't understand your post at all! Does this mean that either he isn't rich enough for her or what? I am American and notice that in the way others use the English language, some words are left out and this is confusing. In order for some of us to understand this post, you will need to word this differently.

• United States
19 Jul 08
"being thrown with money on his face" what does that mean? As I said, does that mean his having money or the lack of money is something that the girl is "throwing in his face"? I often notice that people from different countries use the English language in ways that aren't quite saying things as we do. I hope I don't sound wrong to you. Sorry to be confusing to you.