The Game(s) you play...?

Pakistan
2 responses

• India
19 Jul 08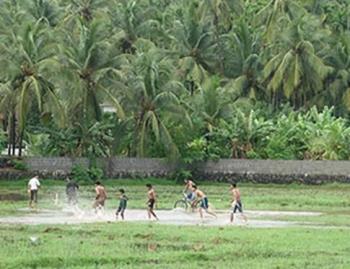 Now i dont get much time to play field sports like cricket or football. I used to play cricket daily when i was in college, it was almost like a routine and we never missed a day! Our team has won quite a few local tournaments! Rainy season is the time for football..were we used to get wet and dirty ... blood and injuries! I was a member of table tennis club while i was in school but after that i lost touch with that. I also used to play badminton but it proved a bit expensive.

• Philippines
19 Jul 08
nah.....i love playing games..BUT unfortunately i have no time top PLAy...as in a sport games played in their field......~~i play only online games co'z i do work in a computer shop and sad to say that my whole time evolves only in staying the com shop ..and what else can i do "just playing online sports games rather than playing in field."~sigh~.. +chill+ life Goes On..
@jam
@
~live life~ keep it simple -.-