What do you reminisce when looking at the night sky?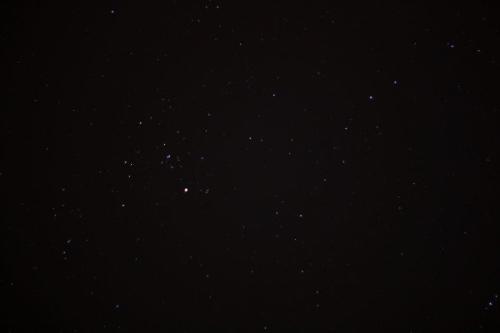 Philippines
July 19, 2008 10:32am CST
I love night sky. I love to stare at the clear dark sky especially when it is moonless and the stars are twinkling brightly. I usually reminisce my childhood days whenever I look at the night sky. I also daydreaming while stargazing. How about you? Do you love to watch the dark sky? What are the thinking while doing it?
3 responses

• India
19 Jul 08
I love gazing at the cloudy sky ..specially when moon is watching me from behind the clouds..!! It feels like moon is my friend and I am playing hide and seek from him!!! some times its very romantic!!!! I some times sit in my terrace and talk to moon ..tell him all the stuffs that is going through my life!!! Its very calming effect when I see the moon .. clear moon is really mesmerizing!! and yes gazing the stars at night is a real sweet... each one of them seems like they want to say something to you!!! Woah I am very romantic!! :P:P :)

• Philippines
19 Jul 08
Wow! You really sounds very romantic even you are still young. That is good. You are right. Staring at the night sky has a very calming effect. That is why I always do that before going to bed. Thanks for sharing your thoughts, stella! Cheers!

•
26 Jul 08
I like stargazing, too. But I don't like the moon even it is one of the celestial body. When there is moon, I can't see most of the stars. When I look at the dark sky, I also remember my childhood especially when my friends and I are playing "name the constellation" game.

•
30 Jul 08
I do not reminisce anything when looking up in the sky. Instead, what I do is to think about my future. The calmness of the night sky also makes me think of the solutions to my problems, making me calm also when I am experiencing bad emotions. Whe I lok up in the sky, I think God and how artisitically He built the sky and the universe. Isn't it amazing? ;)