Who is more popular Mickey Mouse or Super Mario?

United States
July 20, 2008 11:53am CST
Who do people recognize more Mickey or Mario?
7 responses

• Estonia
24 Jul 08
I'd have to say Mario is more popular because i saw a show about computer games on Discovery and they asked people the same question you are asking here and most of them answered Super Mario.

• Singapore
23 Jul 08
Micky Mouse. If you haven't mention Super Mario, I wouldn't have thought of him even though I kept playing the Super Mario game when I was young. Disney and Mickey are very well marketed and that could be the reason why they are more popular and well-remembered.

• New York, New York
20 Jul 08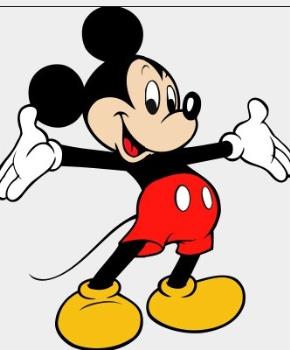 Mario was created in 1983 making him 25. Mickey was created in 1928 making him 80 Mickey is a lot older and very popular in may different countries, I believe he is recognized more.

• United States
20 Jul 08
I thnk Mickey is almost universally recognized. i dont know about Mario. I dont know if everyone is into nintendo and supernintendo. I have known Micke since childhood not the same with Super Mario, or his sidekick Luigi.

• India
20 Jul 08
Hi Spiderlizard well you should elaborate your question so as to get maximum responses.Ofcourse at 1613 posts you should have had loads of experience but i think its a basic element that you need to have atleast 2 to 3 lines.Well okay responding to your discussion i love Mickey mouse.Cute looking mouse.Well i watch cartoon network and watch mickey mouse episodes a lot.Cheers MOIN.

• United States
20 Jul 08
I would have to say Mickey Mouse is more popular than Mario. Due to Disneyland and Disney World and all the mickey movies,t-shirts,toys and tons of other stuff. I think Mickey has also been around a lot longer than mario.

• Canada
20 Jul 08
This is very easy. hands down it is Mickey Mouse. Mickey has been a part of us since the late 1920's and up to know he is famous. There are theme parks, toys, games and so many things around us that has been influenced by the trademark. Super Mario would probably have an edge on Mickey on the gaming scene.