Mixed Emotions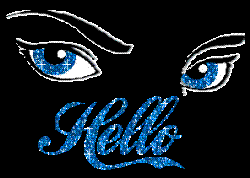 United States
November 4, 2006 4:24am CST
Well today I have so many mixed emotions about something that happened. If you do something that is considered wrong to someone but you didnt know before should you be held responsible for it? Something mild as mild as saying a curse word. I have made this mistake and am paying for it severly. I have taken responsibility for my actions but wonder what level Of blame I should except.
1 response

• United States
4 Nov 06
To appologize you've done what was right. You should not have to feel you owe anyone more than that. I am a little upset no one responded to this earlier. Whom ever you wronged or feel you have wronged tell them you owe them nothing more except the appology and if you gave them that already then you feel you've done your part. From there let it go or the feeling of wrongness will eat you up inside and that is not good for you. Anyhow if you want add me as a freind you can talk to me anytime you need someone to chat with. Anytime that my wife and I have argued or I feel I said or did something wrong I have appologized and even if didn't accept it I tell her I'm sorry one more time and then drop it. Same with my two kids.

• United States
4 Nov 06
Hi thanks so much for your response , very thoughtful of you. I have given some thought to what you have said and will be lifting this overwhelming amount of quilt off my chest. Thank again. I added you to my friends list :-) Thanks again. I wish you and you wife the best in life.